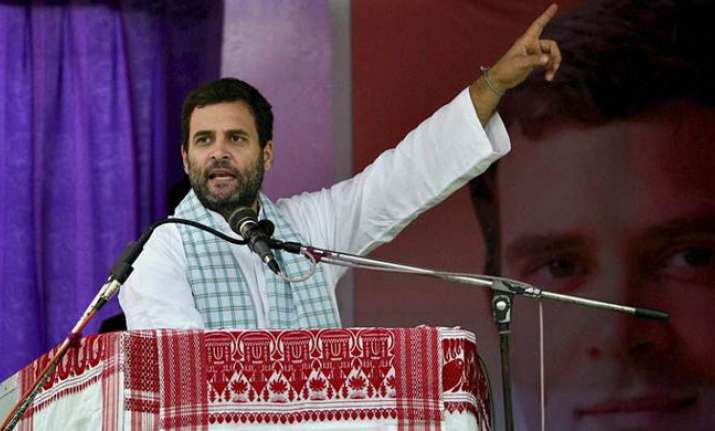 Training guns at Prime Minister Narendra Modi, Congress vice president Rahul Gandhi on Monday said that the former has his own interpretation of a saying from the Bhagvad Gita, and that he believes "in eating up fruits of others' labour". 
"It says in the Gita, 'Do your work, don't worry about the fruits of your labour', but Modiji's interpretation is 'eat up the fruits of others' labour, don't worry about doing any work'," Rahul said while addressing a rally in Chamba in poll-bound Himachal Pradesh.
 
Rahul's remarks came after PM Modi, on Saturday, said that the Congress has accepted defeat in Himachal Pradesh and will not return to power in the state in near future. 
On the other hand, Rahul has been cornering the Modi government over demonetisation and the Goods and Services Tax (GST). 
On Sunday, he attacked the Centre after the prices of cooking gas was hiked again, asking the Prime Minister to "give up the sinhasan' (throne)".
Ahead of demonetisation's first anniversary on November 8, Rahul also targeted Prime Minister Modi over it.
"Prime Minister has forgotten that all cash is not black and all black is not bad. Novermber 8th is the 'barsi' (death anniversary) of note ban. GST or Gabbar Singh Tax has unleashed tax terrorism. Small businesses are crying due to the GST," Gandhi said.
The flurry of scathing attacks from the two sides come in the wake of the upcoming Assembly elections in Himachal Pradesh, where polling is slated to be held on November 9, and the results of the 68-member Assembly will be declared on December 18.