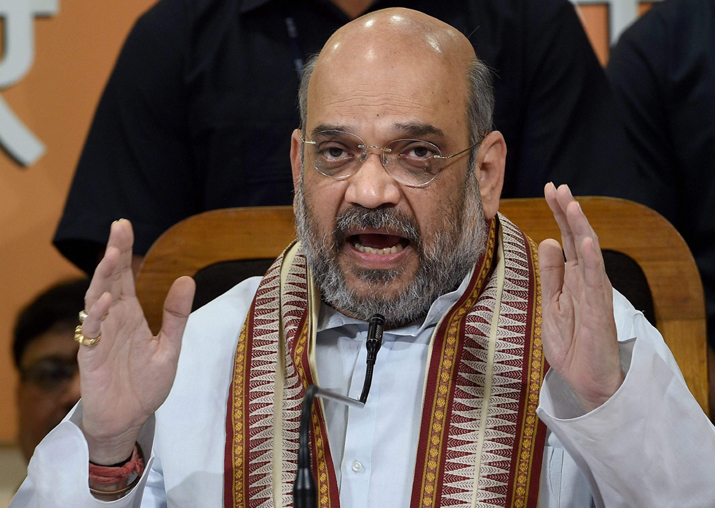 Pitching the Gujarat assembly polls as a battle between "dynastic rule and rule of development", BJP chief Amit Shah tonight asked people to vote in large numbers to help the rule of development win.
In a statement on the eve of the second and last phase of the Gujarat assembly polls, he claimed that the state suffered a lot of discrimination and injustice under the UPA government but is now developing fast, with Prime Minister Narendra Modi at the helm in the Centre.
Gujarat has become a model state in the 22 years of the BJP rule, he said.
"Vote in large numbers tomorrow and choose rule of development in its battle against rule of dynasty," he said.
The BJP has used the dynasty plank to attack the Congress.
The first phase of elections in 89 constituencies on Saturday saw a 66.75 per cent turnout. The maximum voting (79.15 per cent) was seen in the tribal district of Narmada, followed by Tapi with 78.56 per cent, and the minimum (59.39 per cent) recorded in Devbhoomi Dwarka district.
The election in the remaining 93 constituencies in central and northern regions of the state will be held in the second phase on December 14. Counting of votes will take place on December 18.