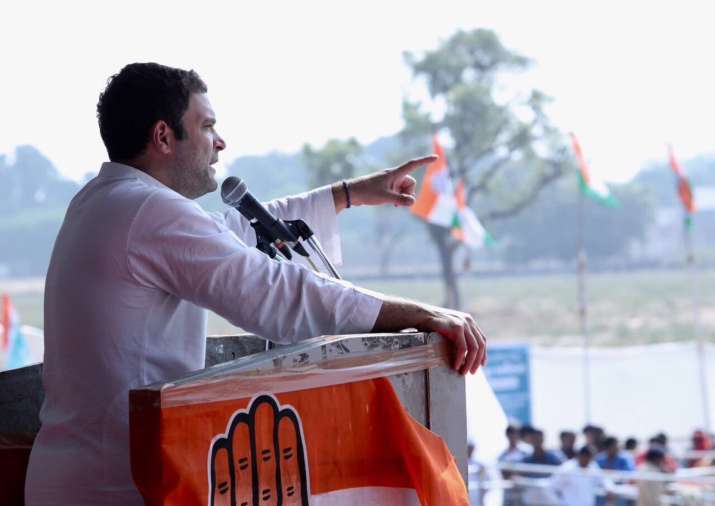 Congress vice-president Rahul Gandhi will today travel from Patan to Mahesana on the final day of his Navsarjan Yatra ahead of Assembly polls in Gujarat. He began his day with a visit to Meghmaya Temple in Patan. 
His campaign had started from Gandhinagar on Saturday which will culminate in Mahesana district in North Gujarat, a stronghold of Patidar community. 
On day 2 of his campaign tour, Rahul targeted Gujarat Chief Minister Vijay Rupani over the SEBI slapping fine on his firm for alleged manipulative share trade, and asked Prime Minister Narendra Modi to speak out on the issue. 
"Gujarat is more corrupt than the entire country. Surat businessmen told me that policemen come to their units every two minutes (allegedly to demand bribe)," he said at a public meeting in Banaskantha district.
Gandhi began his three-day tour of north Gujarat on Saturday with a visit to Akshardham temple. 
His visit to the temples triggered a war of words between the BJP and the opposition Congress, with the ruling party alleging that he is visiting temples just to garner votes, while the Congress hit back, saying the BJP does not have a "patent" on devotion. 
Akshardham temple belongs to the Swaminarayan sect, that has a huge following among the Patel community, which the Congress is trying to woo ahead of the December 9 and 14 state polls. The results of the Assembly polls will be declared on December 18.