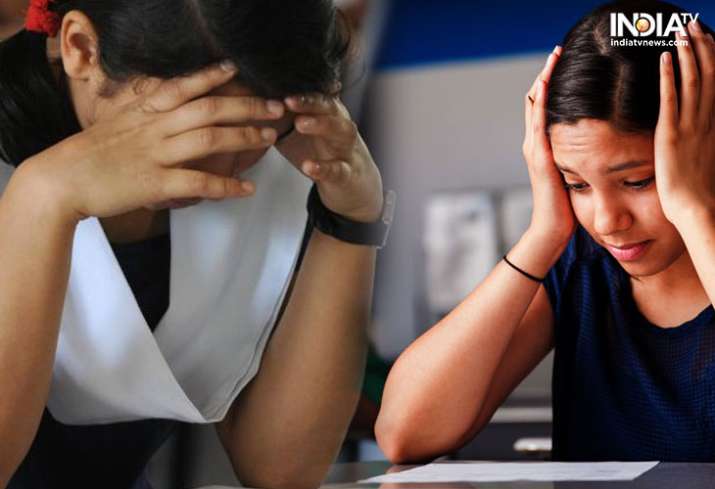 Disturbing news reports of students committing suicide have emerged from Telangana after the Telangana Board Exams 2019 results for Class 10 and 12 were released. Reports claim more than 10 innocent lives in a week alone. 
Many students and parents are distressed by the results and they have been protesting against the Telangana State Board of Intermediate Education (TSBIE) and demanding re-evaluations of the exam papers. That's a matter that needs to be investigated but there's a larger question here - students in distress. 
Amid the turmoil which is leading to the suicidal path, IndiaTVnews.com urges students not to get distressed by your results. Your academics and results are not worth losing your lives.
India TV requests all the students across India, who had appeared for their exams and are waiting for their results, to be patient. Not getting through an exam is not the end of your life. There are more battles to be fought. The exam is a mere pit stop. 
Just think about it. One pitty failure must not restrict you to witness many more victories in other fields. Parents also need to take care of their children. Parents must ensure they don't add to the pressure their kid is already going through. More often we end up doing it. 
You will have to train yourself for stress free-exams and that will also help you to focus more on the subject rather than the consequences of your failure.
Several cases of suicide due to exam failure from Telangana have disturbed many of us. An 18-year-old boy belongs from Madur in Medak district, hung himself to a shed in his school premises after he was declared fail in Economics and Civics.
On the same day in the late afternoon, a 17-year-old girl allegedly set herself ablaze at her house in Yadadri Bhuvanagiri district. 
Earlier, PM Narendra Modi had addressed the students and teachers through a programme titled 'Pariksha pe Charcha' on January 29.
Prime Minister has written a book 'Exam Warriors' which intends to reach out to the students and prepare them to face the difficulties ahead of exams.  
India TV again urges students to keep calm and treat results as just one corner in the journey of life. 
Watch: Exams are not the end. Help the child who needs help.