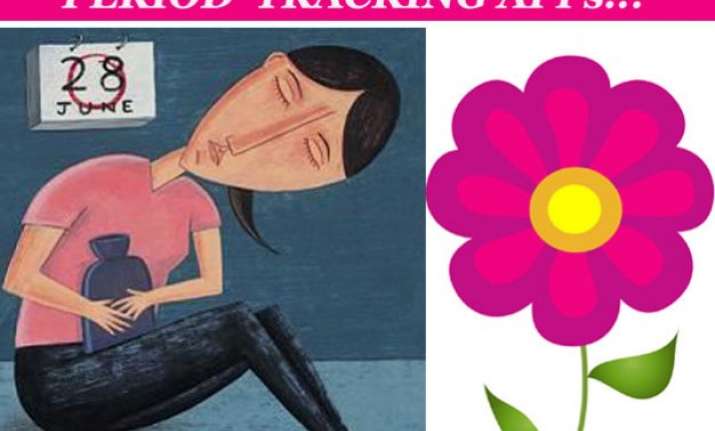 Amid the hustle bustle of dealing with different aspects of life ranging from office to gym to happy hours to shopping and more, period is probably the last thing on your mind. But, there is something which can relive you from the burden of having to track your menstrual cycle, i.e. Period Tracking Apps.
No matter if you are trying to conceive, harmonize with birth control, or simply inquisitive of how your bodily rhythm flows, these apps are really helpful.  Much similar to other time tracking apps, these apps present more than trite countdowns and primitive notifications.
With these technical friends on your phone, you can check on which days you're fertile, you can view graphs that correlate your mood over a cycle, and you can predict when your next period will arrive based on past data.
Here are some best periods tracking apps to make your time-of-the-month a total breeze.
1. Period Tracker
The app proclaims itself to be the simplest; as it just takes all your worries after you press a button at the start of your period every month. Over the time, Period Tracker logs your dates and calculates the average of your past 3 months' menstrual cycles to forecast the start date of your next period.
It is free for the android users. Here are some features:
-Take daily notes of moods, symptoms, and intimacy.
-Easily view the number of days until next period or number of days late.
-Know when you're fertile with flowers that show on your home screen during your predicted ovulation and eight day "fertile window."
2. P-Log
You can save yourself from the embarrassment of getting caught without tampon and having to borrow from your friend with this easy to use app.  Set pop up reminders a few days before your expected period start date so you can pop a pad in your bag or avoid wearing light colours.
This app allows you to set other reminders on repeat mode like when it's time to remove or replace tampon.
3. Fertility Friend Mobile
It is very handy for the ladies who are planning to get pregnant very soon.  Taking clues from punched-in info regarding your period, body temperature, and cervical condition the app charts your monthly cycle via color-coded, easy-to-read graphs that project the days of your fertility window.  
The app also comes with a lot of informational material about conception and pregnancy, that's worth reading.
4. Pink Pad
In addition to female health, Pink Pad focuses on community as it eyes to bring together women from all across the world. It gives a platform to women to post under various topics (Fashion, Beauty, Health, etc.) and reply to posts that others have written.
Moreover, the app never lies back in tracking your menstrual cycle. It helps in predicting your cycles and monitoring your mood, symptoms, weight, and temperature over the days.
5. LoveCycles Menstrual Calendar
This app boasts of predicting accurate and automatic prediction of fertility that will help increase the accuracy of contraception and conception.
You can password protect the calendar and can easily enter your previous cycles in the application. And when you change your device you have no need to re-enter the data, as it come packed with backup data option to account and sync to multiple devices.