Follow us on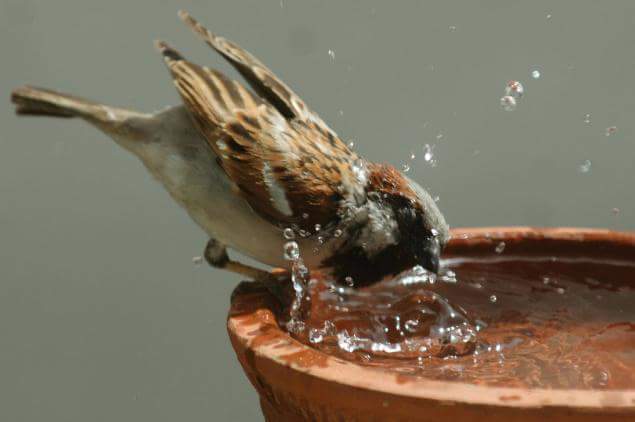 The little melodious bird, house sparrows that once used to wake us up every day by chirping outside our balconies and windows are gradually becoming extinct. When was the last time you saw them? You might not remember as they are no longer a common sight. If you visit village, then you might spot them but not in metropolitan cities. With urbanisation and towering building, these feathered friends have lost their urban nesting spaces. 
To draw attention and to raise awareness regarding the once ubiquitous bird, March 20 has been marked as World Sparrow Day. It is an initiative by an Indian conservationist in collaboration with the Eco-Sys Action Foundation (France) and several other national and international organisations across the globe. The day is important as it makes people discuss conservation methods for house sparrows. It also provides a common platform for like-minded people to come and discuss about the species that is on the verge of being endangered. Save sparrows to save biodiversity.
Here are some interesting facts about house sparrows, who love to live very close to humans. Read on.
* You can easily distinguish between male and female house sparrows. Females have brown backs with stripes while males have reddish backs with black bib.
* Sparrows usually fly at the speed of 24 miles per hour, however, when needed they can increase their speed to 31 miles per hour.
* When in danger, these small feathered birds can swim fast to escape predators.
* Sparrows are prone to infidelity, as in a recent study it was found that only small percent of eggs contain DNA of both parents.
* Sparrows can live for around 4-5 years in the wild.
* They are very social and like to live close to human settlements.
* Sparrows are originally carnivores but as they live close to people, they have started eating fruits, berries, seeds, etc.
* And you know what, according to the Handbook of Texas Online, they can eat over 830 different foods.
* House sparrows throw dust and soil over itself as if it taking a bath in water.
* Sparrows are non-migratory but those living in urban areas migrate to the countryside in late summer to have some food in the ripening grain fields.
For all latest news, keep checking our Facebook page