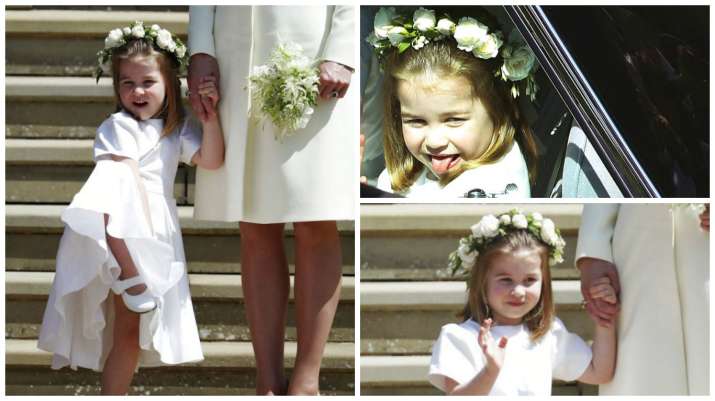 The much-awaited royal wedding ceremony of Prince Harry and Meghan Markle finally took place at St. George's Chapel at Windsor Castel in London on Saturday. While all eyes were on the royal couple, there was someone who managed to steal the show.
We are talking about Prince Harry's three-year-old niece, Princess Charlotte. The daughter of Kate Middleton and Prince Williams played the role of bridesmaid at the wedding. Dressed in a white frock and floral tiara, Charlotte was joined by other little bridal party members. Boys were dressed similarly to Harry's military ensemble. They adorably held each other's hands as they followed Meghan down the aisle. 
Charlotte grabbed eyeballs because of her cute smile and her over-the-shoulder wave. The munchkin was also captured sticking out her tongue as she arrived for the ceremony in the car. Check all the cute pictures below: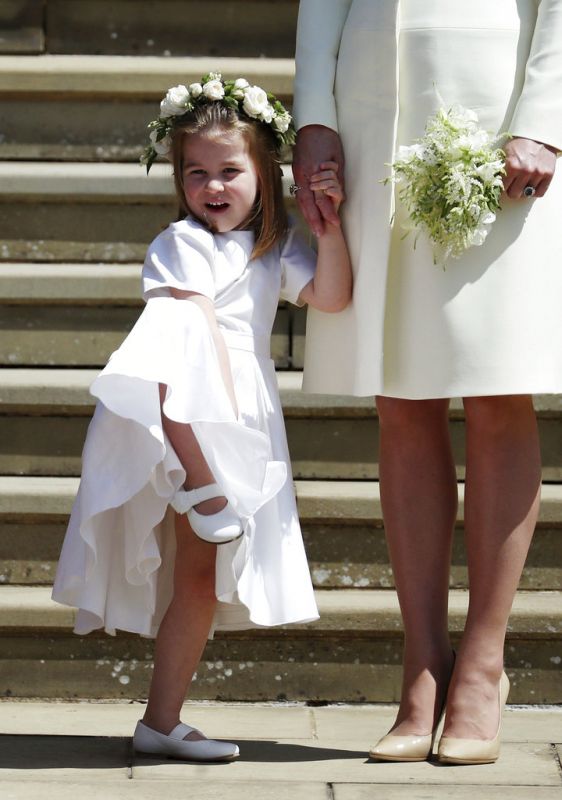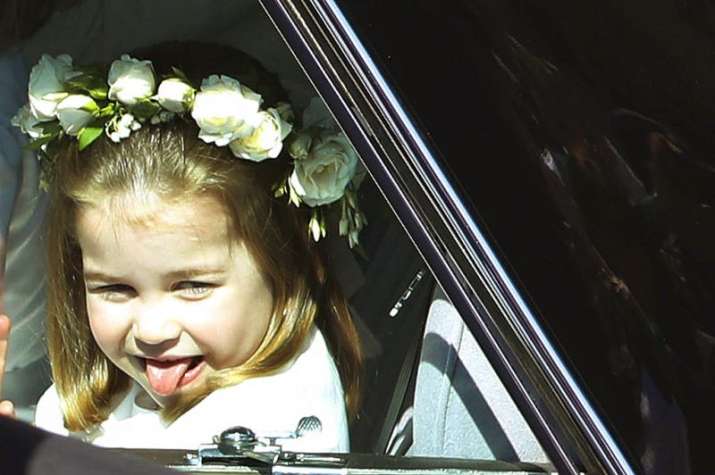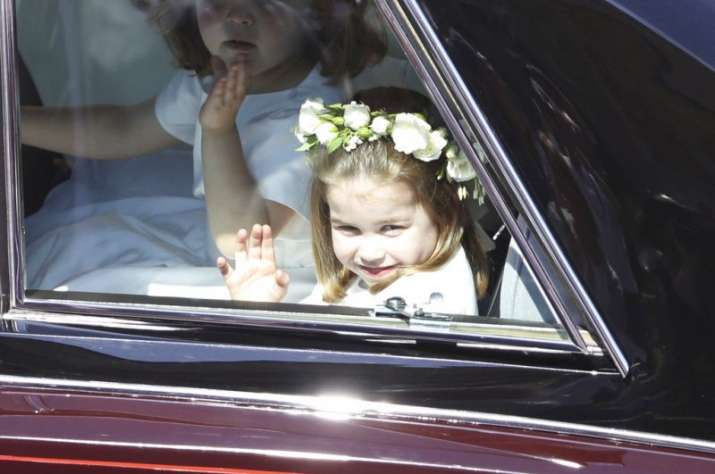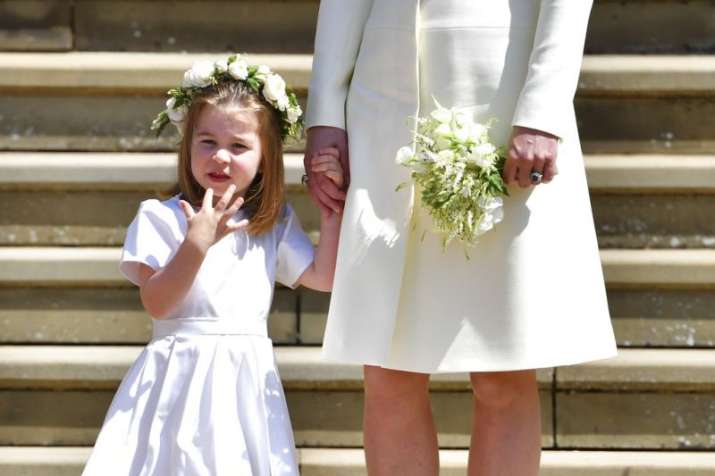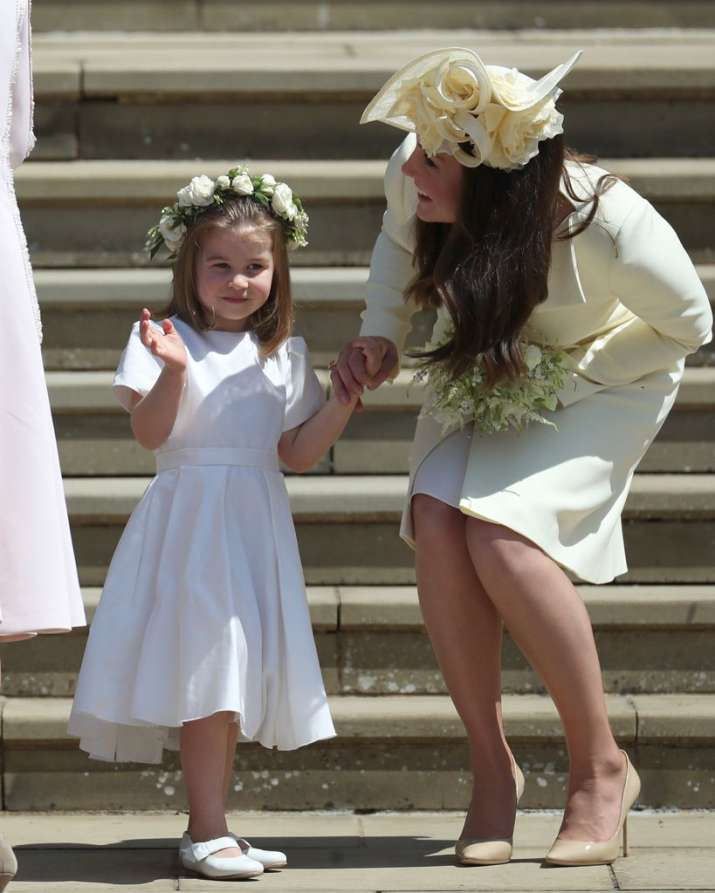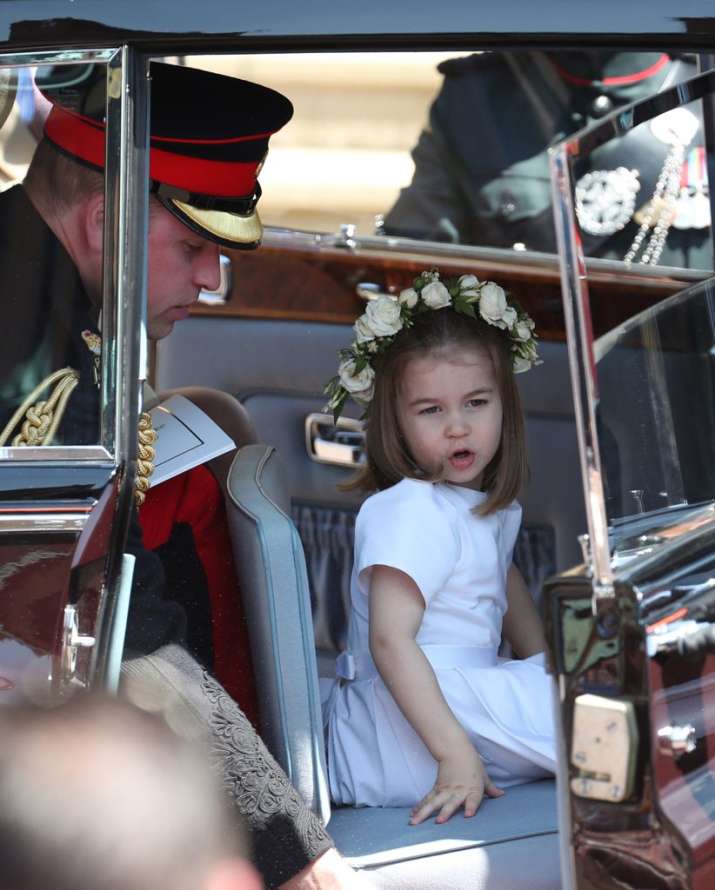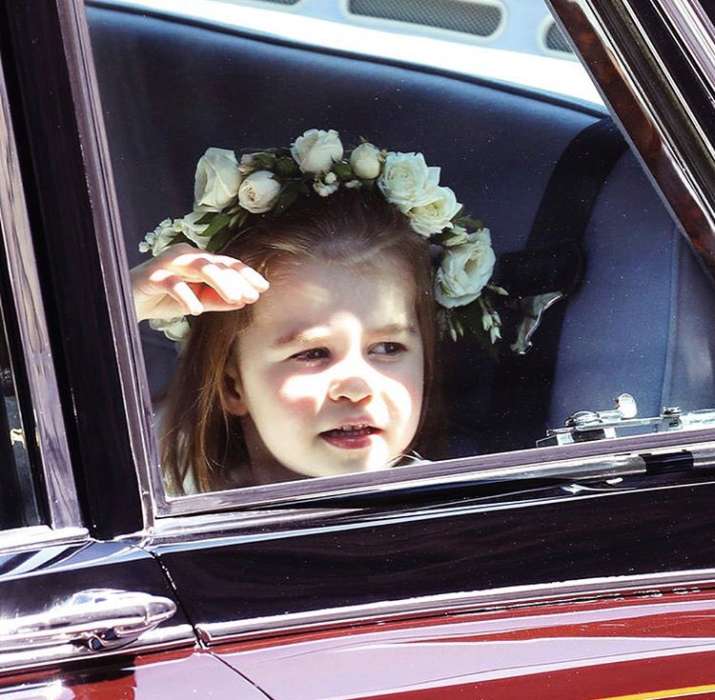 After the wedding ceremony, Charlotte joined her parents and brother George to see Meghan and Harry off on their carriage ride.
Kate Middleton and Prince William are parents to three children- Prince George, Princess Charlotte and Prince Louis. The little new member of the royal family was born on April 23. His big appearance will be at the royal christening, which might take place in July.
For all latest news, keep checking our Facebook page