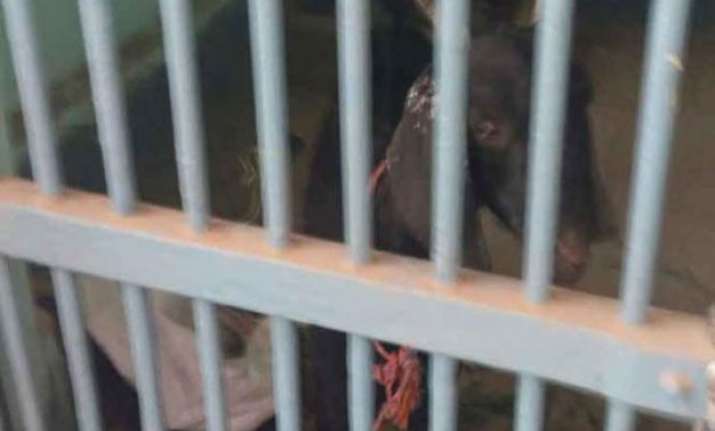 Mumbai: Everyday we witness something or the other unusual happening around that amazes us and leaves us bewildered.
In a recent, picture of a goat behind bars is going viral on social media in Maharashtra. However, there is no official case registered against the innocent animal.
Actually, the goat was stolen and after the confiscation police put the thief behind along with the animal.
Few days back, police had also issued summons to a parrot for troubling a woman.
According to the news, the owner of the goat had registered a complaint against three people for stealing his animal. Upon interrogation, police arrested a person named Naseem Khan and put it into jail with the goat recovered from him.
After the photo went viral on whatsapp and social media networks, police officials took out the goat from prison and tied outside around their close watch.
The goat was inside the jail for jut 22 minutes, said a police official. For now, the goat is under police surveillance and after court's decision only it will be handed over to the owner Hidayat Khan