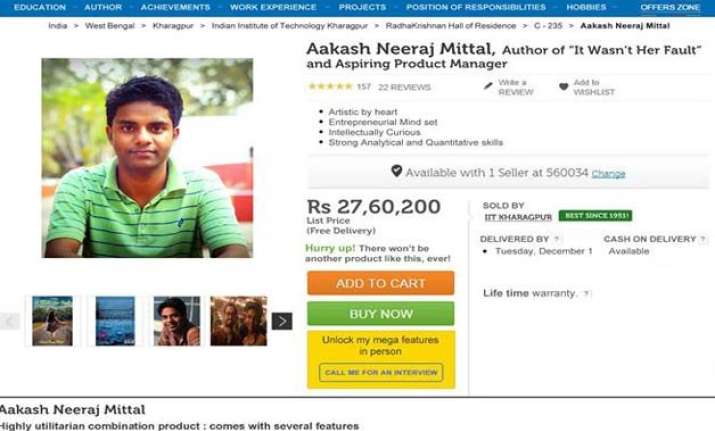 New Delhi: The placement season is on and crabbing your dream job is not a cake-walk anymore.  Even though you belong to prestigious IITs or IIMs, the pressure on you to make your resume stand out is insane. 
So, there are some who find their own innovative ways to get attention and move a step forward towards their dream. Akash Neeraj Mittal is among those, one in a million, who literally sold himself for a Job.
A 6-pointer graduate from IIT-Kharagpur, he has put himself up for sale in online e-commerce giant Flipkart, the site on which he wants to work as a Project Manager. He is also the author of 'It Wasn't Her Fault'. 
It took him 70 hours to make this interesting resume, which has been grabbing eye balls all over.
In his Facebook post, Akash said that he actually didn't get an interview call, but he hoped that this resume will bring a smile on someone's face. 
Though, he has not got the job yet, but yes, he made everyone smile.  
Will Flipkart reconsider this resume? We will definitely get to know it soon.