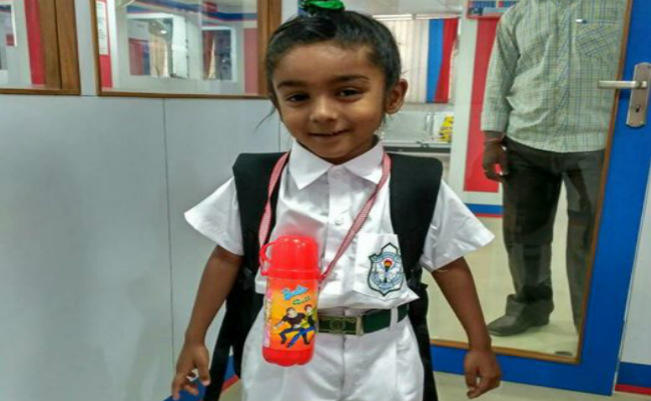 A few years ago, a news surfaced that a six-year-old Kautilya Pandit is no less than a miracle. He could remember the general details and statistics of over 213 countries! He was named as a 'Google Boy' by the experts. 
Now after 4 years, another Google Boy has emerged in India. Abhishikt Kumar Gupta, who is a resident of Ranchi is much younger than the previous child prodigy but is equally smart if not smarter. 
Also Read: 'Google boy' Kautilya stumps Super 30 with his exceptional knowledge
His father, Kuldip Prasad Gupta is a farmer who is a holder of BPL card. They live in Sarmandi, approximately 60km away from capital Ranchi. This child prodigy have the general details of 210 countries on his fingers. At a tender age of 4, he can identify the national flags of these countries. He can also explain the periodic table which is usually taught to student in high school. Abhishikt amazingly names all the controversial leaders in the world and can grasp a new piece of information within few minutes. 
His astonishing skills remained confined to the boundaries of his village. The four-year-old Abhishikt craves for more books, though his father has access to limited resources. The child could memories a complete book in minutes and then ask for more. 
Also Read: Haryana's child prodigy Kautilya appears on India TV, replies to tough GK questions with ease
A local scribe, being smitten by his skills, took the father-son to the state education department in Ranchi. The authorities, just like everyone else, were left spellbound on learning about the child's abilities. 
The state board also offered the child to get admission in the capital's Delhi Public School. The family has temporarily shifted to Ranchi and completed the admission formalities. On Wednesday, the boy had a whole new bunch of fan following. His teachers were impressed by him on the very first day of his school.
The child got admission to DPS under the Right to Education Act Section 12 (1). The education department will bear the school fees of Abhishikt Kumar Gupta, while Union Bank of India extends its support to finance his school books and uniform. 
One thing is for sure that the child is miraculously blessed with extraordinary cognitive and logical skills. His memory is being compared to an elephant. Let us tell you, elephants possess transgenerational memories. This means the memories stored on an elephant's brain can pass onto its upcoming generations.