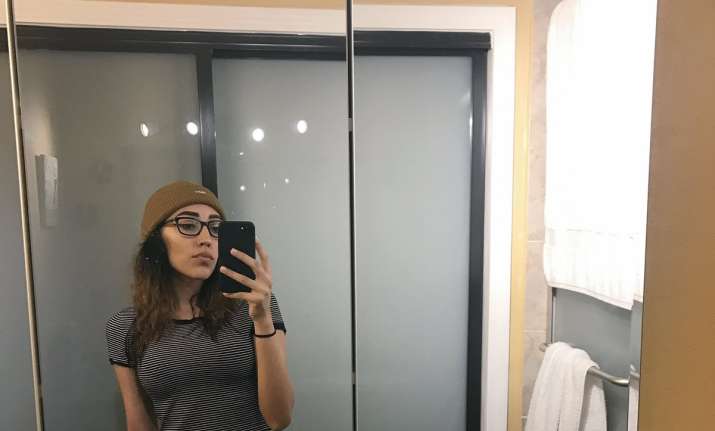 You might remember that Blue/ Golden dress confusion that created such an optical illusion that people all over the internet went crazy.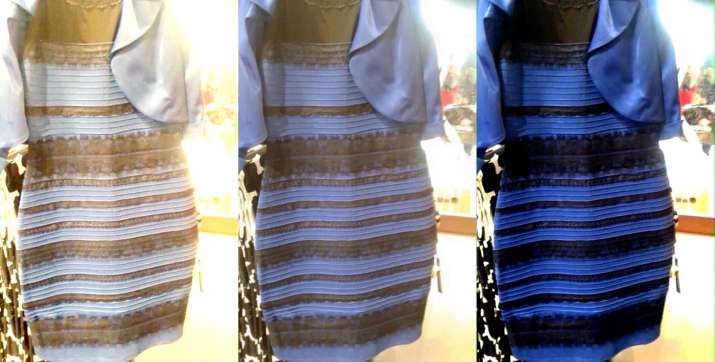 Now a similar picture has surfaced the internet of a teenage girl who has shared her bathroom selfie on social media.
In this picture, the girl seems to be wearing a simple grey top. But when you look at it from different angles, you will see that the pattern keeps changing. How does that happen? Is it magic?
No, it's science. This is what they call 'optical illusion'. The result, off course varies from person to person and angle to angle.
December 29, 2016
The girl hails from California, USA and goes by the name, Madeline Ochoa who uploaded a bathroom mirror selfie on 29th December, 2016. Just after a few hours, this picture went viral and it resurfaced the debate on that Golden/ Brown/ Purple dress. Thousands of people on Twitter noticed that her top seemed to be changing patterns, every time it was viewed from a new angle.
@skinnnymini_ this is what everyone is tryna say lmao you see it now pic.twitter.com/8Y735QIpGV

— tang. (@chvlle_) January 3, 2017
Many people on Twitter reacted by saying that "the girl seems to be pulling magic tricks". Other tweeted that even the color of the top seems to be changing, every time you open the picture on mobile, and then on laptop or PC. The difference in the appearance seems to befuddle everyone who saw the picture and this image literally blew up the internet.
Many others blamed themselves for the said illusion and contemplated that they might be drunk and their heads might be spinning!
What's more? Even when you zoom in the picture, the design of the top seems to alter. The top also seems to be fluctuating between horizontal stripes and other patterns.
It's grey, and then when you press the pic it's all trippy. THEN WHEN U DOUBLE TAP AND ZOOM ITS PERFECTLY STRIPED. https://t.co/DrACfClJ3e

— Rex 🐼 (@RexKline) December 31, 2016
Scientists describe this as the 'Moire effect', which is known to create interesting patterns in imperfect alignments.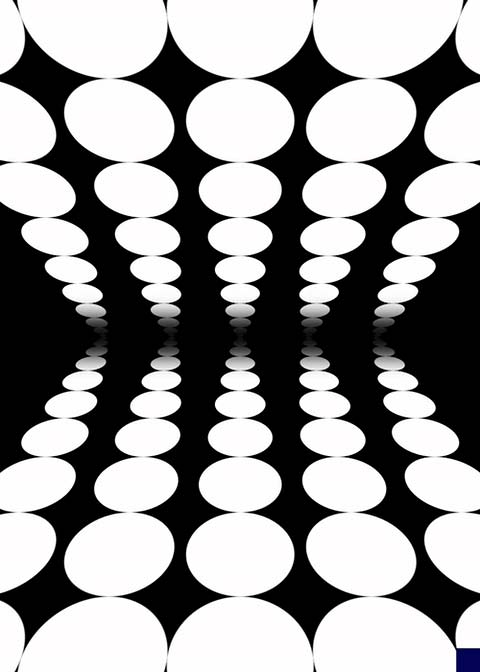 What pattern do you see? Is it striped? Is it plain?