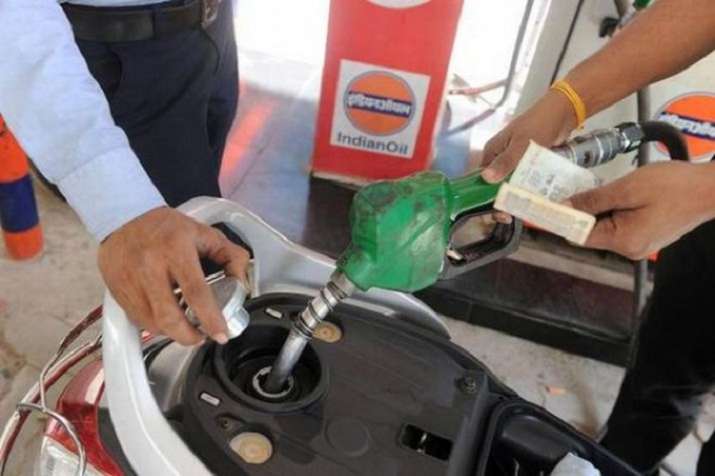 The prices of petrol and diesel were increased by Oil Marketing Companies (OMCs) on Tuesday. Diesel prices hit fresh record levels across four metro cities and is being sold at Rs 69.61 per litre in Delhi, according to daily price notification issued by state-owned oil firms. Rates of diesel have also been revised in Mumbai, Kolkata and Chennai, where it is being sold at Rs 73.90, Rs. 72.46 and Rs. 73.54 per litre respectively.
The revised rates came into effect at 6 am on Tuesday.
Petrol is being sold at a price of Rs. 78.05 per litre in Delhi, whereas in Mumbai, Kolkata and Chennai the prices of petrol have been revised to Rs. 85.47, Rs. 80.98 and Rs. 81.09 per litre respectively.
Diesel is mostly used in transportation of agricultural products and an increase in its price may result in higher inflation, as per an IANS report.
A report in the Press Trust of India (PTI) suggests that petrol and diesel will not be included under the Goods and Services Tax (GST) in the immediate future, as neither the Central government nor any of the states is in favour amid fears of heavy revenue loss.
Slamming the central government over record high diesel prices in metro cities on Monday, the Congress said this is the distorted and horrendous definition of "aache din". The party further asked the government to stop giving excuse of legacy issue.
Congress Spokesperson Abhishek Manu Singhvi said "if this is the distorted, horrendous definition of 'aache din', then I would like to find out which dictionary defines 'aache din' like this."
"We are talking of diesel for tractors and trucks and also because your distribution of everything is too crucial. But there is silence," he added.
Barring Mumbai, the prices of diesel had touched a record high across metro cities on Monday. Petrol prices also inched closer to all-time peak in major cities.
In mid-June last year, state-owned oil firms had dumped the 15-year practice of revising rates on 1st and 16th of every month and had changed the process to daily price revisions.
The prices of fuel are being revised by the sate-run oil marketing companies Indian Oil, Bharat Petroleum and Hindustan Petroleum on a daily basis since then.