Follow us on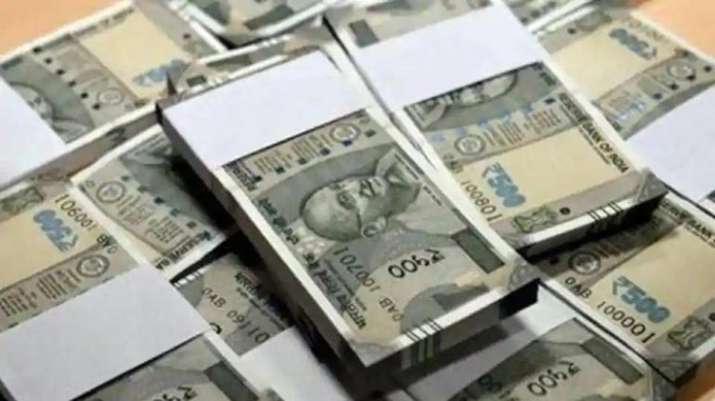 We are about to enter into the financial year 2019-2020 and it is the perfect time to plan your finances and investments in order to make the most of this financial year from a monetary perspective. In this article, we list 8 ways which can help you boost your wealth in the year 2019-2020.
1. Start Investing
The first and foremost step towards wealth creation is to start investing as early as possible so that you can stay invested for a longer period. The investment decision should be made logically and after comparing the returns and risks associated with different investment instruments. The rule of thumb is - the greater the risk, the higher the potential returns. However, you should not be allured by the promise of magnificent returns only and instead make an investment decision based on your risk appetite.
2. Diversify Your Investment
An important aspect of investment is diversification. It goes with the saying, 'Don't put all your eggs in one basket'. Diversification of investment offers dual advantages. Firstly, it helps you in dividing your investment risk across different securities and thereby lowers the investment risk of your entire portfolio. Secondly, with investment diversification, an investor can potentially earner a higher rate of return during bull runs while containing losses better during market corrections. Thus, diversification of investments across asset classes, market caps and credit quality is always a wise decision.
3. Monitor Performance of your Investments
If you are seeking long term wealth creation and appreciation you should periodically monitor your existing investments. Just making investments is not enough, an individual must check how his/her investment is performing at regular intervals. Periodic monitoring of investments can help you make timely exits to contain losses and make higher profits.
4. Plan Your Expenses
A penny saved is a penny earned. It is extremely important to plan expenses. Considering that future events are uncertain, an individual can list major expenses if not all such as marriage, higher studies, foreign trips, etc. Expenditure plans drawn for shorter time periods say for a month are more realistic than long-term expenditure plans such as those spanning a year due to the uncertainty involved in case of future events. Besides controlling unnecessary expenses, planning expenses can also help an individual reduce expenses and making valuable investments.
5. Create An Emergency Fund
In the quest of making money, people often forget to create an emergency fund. Every individual must have an emergency fund for unexpected emergencies. It is a prudent approach which helps in meeting emergencies along with maintaining financial stability. An emergency can be created by investing in liquid assets such as liquid funds, short-term fixed deposits, etc.
6. Invest in Tax Saving Instruments
Preservation of wealth is as important as creation of wealth. Thus, it is important to invest in tax saving investment instruments in order to save your hard earned money. There are various tax instruments like 5-year fixed deposits, Public Provident Fund (PPF), National Savings Certificate (NSC), Equity-Linked Savings Scheme, etc. ELSS is currently one of the best tax-saving instruments in India considering it comes with the shortest lock-in period of just 3 years and has the potential of providing higher returns than any other tax saving scheme.
7. Keep Investment and Insurance Separate
One of the most common financial mistakes is to consider insurance as an investment option. An insurance is an expense that is done so that you are financially able to meet any future damage, loss or inconvenience while an investment is done with the aim of wealth generation to ensure future financial security. Thus while insurance is a tool for damage control, investment is a potential financial source for damage control.
8. Start a SIP
A Systematic Investment Plan (SIP) is perhaps the easiest way to start an investment. A mutual fund investment can be made either by depositing a lump sum amount or by staring a SIP. SIPs are very popular among investors because they are very light on one's pocket and can be started with an amount as low as Rs. 100. Another advantage of a SIP is that it renders the benefit of compounding.The power of compounding ensure that you not only earn returns on the principal amount that you have invested but also on the re-invested returns so that your wealth grows faster the longer you stay invested.
Disclaimer: The liability for the article solely rests with the author/brand. The content has not been created or verified by India TV channel and IndiaTVNews.com