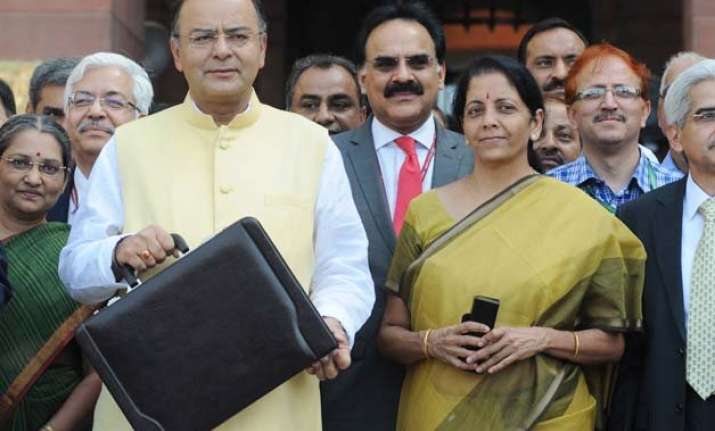 New Delhi: Union budget is a comprehensive statement of the government's finances including spending, revenues, deficit or surplus, and debt, for the fiscal year that runs from April 1 to March 31.
The budget is the government's main economic policy document, which shows how the government plans to use public resources to meet policy goals. During the budget the Finance Minister puts down a report that has Government of India's revenue and expenditure for one fiscal year.
The budget aggregates revenues from all sources and expenses of all activities undertaken. It comprises the revenue budget and the capital budget. It also has estimates for the next fiscal year. The budget has to be passed by the House before it can come into effect on April 1, the start of India's financial year.
The Union Budget is preceded by an Economic Survey, which outlines the broad direction of the budget and the economic performance of the country.
The annual budgetary exercise is important for the central government to maintain fiscal discipline, to boost economic growth, and improve centre-state relationship. For the present Narendra Modi led government the Budget is crucial as it will provide clarity on how the government wants to pursue the economic agenda to spur the economic growth, jobs, investment and a more conducive policy environment in the country.  Hopefully, given the high expectations from investors, both domestic and global, the Budget should focus on the twin objectives of triggering higher growth and sharply improving efficiency of public expenditure and government flagship programmes to benefit the common man.
The Modi government wants to make India a powerhouse in sectors like Defence equipment, Electronic Hardware, Medical Equipment, and Automobiles. While for this the government has outlined broad policy frame work in the past few months, investors would be looking for fine print regarding resource allocation for these initiatives, incentives and taxation structure to attract investments into these sectors.
The budget will also look to improve productivity, warehousing and value added food processing to achieve lower food inflation and higher realization for the farmers. At the same time, the government will also look to contain the fiscal deficit to 3.6 per cent and 3 per cent for FY 2015-16 and FY 2016-17 respectively, which is in line with the fiscal target laid in the FRBM rules amended in 2013.