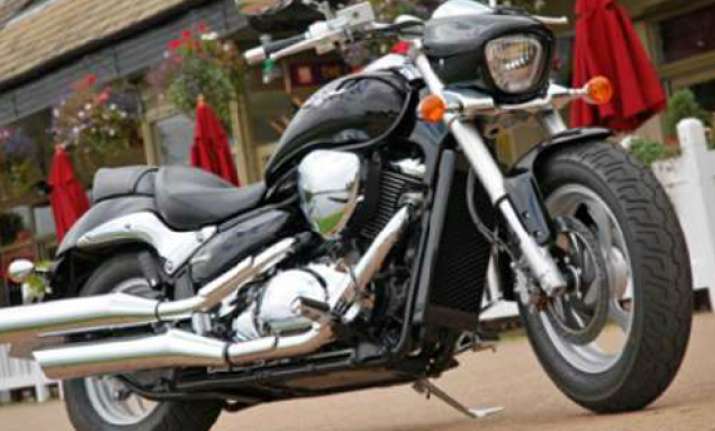 New Delhi, Nov 28: Suzuki Motorcycle India Pvt Ltd, a subsidiary Suzuki Motor Corp, on Monday launched its cruiser bike Intruder M800 priced at Rs 8.88 lakh.

The bike powered by a 805cc engine has been launched in 12 cities, including Delhi, Bangalore, Hyderabad, Chennai, Mumbai, Pune and Ahmedabad, the company said in a statement.

"The Intruder M800 is more focused as an entry level cruiser which performs like its bigger brother giving a chance to the Indian youth to step in to the world of performance biking," Suzuki Motorcycle India Pvt Ltd (SMIPL) Vice President (Sales and Marketing) Atul Gupta said.

The launch of M800 is aimed at expanding the company's big bikes range in India, he added.

At present the company's portfolio of high-end bikes in India includes M1800 priced at Rs 13.25 lakh, GSX-R1000 (Rs 13.75 lakh), Bandit 1200S (Rs 8.8 lakh) and the Hayabusa (Rs 13 lakh) in India.