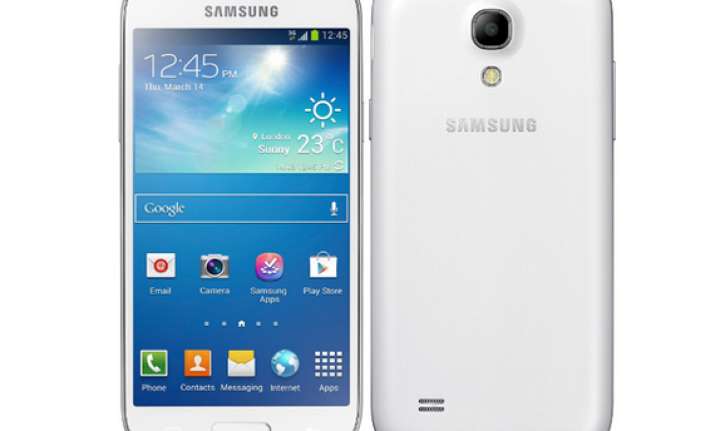 San Francisco: Samsung will make available a smaller version of its flagship Galaxy S4 phone in the US next month.
The company says that its mid-range smartphone will reach AT&T, Sprint, US Cellular and Verizon in November.
The mini comes with a screen of 4.3 inches (10.9 centimeters) diagonally, as compared to 5 inches (12.7 centimeters) for the regular S4. Nonetheless, the Mini version is still larger than the latest, 4-inch (10.16-centimeter) iPhones. 
Samsung is doubling the built-in storage to a much healthier 16GB.
Through the GS4 Mini won't generate as much US interest as its full-size sibling, it is still good to have a comprehensive portfolio.