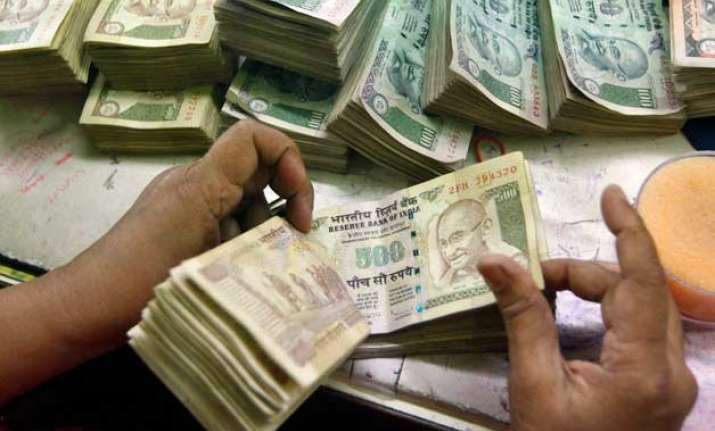 Mumbai: The rupee appreciated further from its early gains by 17 paise to 63.31 against the American unit in late morning trade on bouts of dollar selling from banks and exporters as well as firm equities.  
Earlier, the rupee opened higher 63.35 against last closing level of 63.48 at the Interbank Foreign Exchange market.
It was quoting at 63.31 at 1100hrs on sustained bouts of dollar selling.
The rupee hovered in a range of 63.45 and 63.31 during morning deals.
Overseas, in New York the dollar was up against its major rivals in early trade, after overnight broader pressure on renewed hopes that cash-strapped Greece was a step closer to securing fresh funding.
Meanwhile, the BSE Sensex was trading higher by 127.57 points or 0.47 per cent to 27,304.56 in late morning trade.