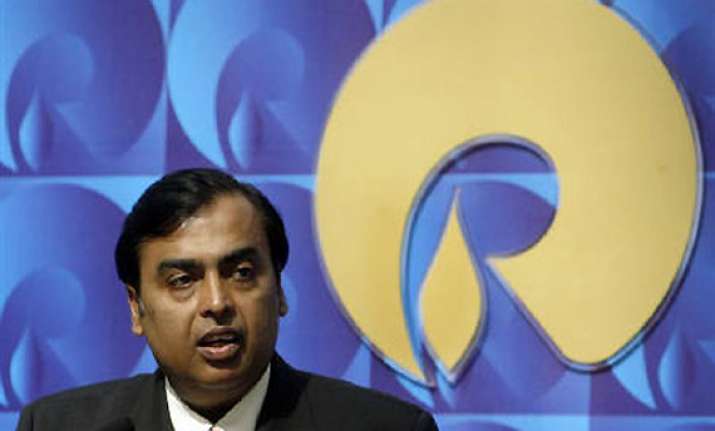 New Delhi, Jan 20: Reliance Industries Ltd today reported a 13.6 per cent fall in October-December net profit, the first drop in the Mukesh Ambani-led company's quarterly profit in more than two years, as refining margins fell sharply and reservoir complexity pulled down gas output.

RIL's net profit declined by 13.6 per cent to Rs 4,440 crore, or Rs 13.6 a share, in the third quarter ending December 31 from Rs 5,136 crore a year earlier, RIL said in a press statement.

The board of RIL approved spending up to Rs 10,440 crore to buy back shares in an apparent attempt to prop up the company's share price, which has slumped 35 per cent in the past year.

RIL said it will buy back up to 12 crore equity shares from the open market at a maximum price of Rs 870 apiece in its first share buyback since 2005.

The lacklusture quarterly earnings and the below market expectation share buyback plan were announced after the close of trading on the stock exchanges, where the company stock closed at Rs 792.65, up 0.9 per cent.

RIL earned USD 6.80 on turning every barrel of crude oil into petroleum products (fuel) in Q3, FY'12, compared to a USD 9 a barrel gross refining margin in the corresponding period of the previous fiscal.

The refining margins were lower than the Singapore benchmark average of USD 7.3-7.4 per barrel, a phenomenon which the firm blamed on lower demand and weaker product cracks.

The company had earned USD 10.1 a barrel in the preceding July-September quarter.

Natural gas production from its showpiece KG-D6 fields off the Andhra coast fell by 23 per cent to 136 billion cubic feet per day (41.92 million cubic metres per day) in Q3 from 54.5 mmcmd a year ago.

RIL's turnover was up 40.2 per cent to Rs 87,480 crore in the October-December quarter.

"Net operating margin was lower at 10.7 per cent as compared to 15.4 per cent in the corresponding period of the previous year due to base effect and reduction in higher margin E&P operating profit arising out of lower production and due to transfer of 30 per cent Participating Interest (PI) in KG-D6 to BP," the statement said.

RIL, valued by the market at USD 50.2 billion, said it had cash in hand of Rs 74,539 crore at the end of December.  Outstanding debt at the end of the quarter was Rs 74,503 crore, compared to Rs 67,397 crore as of March 31, 2011.

"The global nature of our businesses and weakness in economic conditions resulted in reduced earnings in the quarter, particularly in our refining and petrochemicals businesses," RIL Chairman Mukesh Ambani said.

Promising a turnaround, he said: "Our focus remains on enhancing shareholder value by leveraging an exceptionally strong balance sheet, operating top decile assets and investing prudently in future growth engines."

Earnings before interest and taxes from oil and gas operations dropped 14 per cent to Rs 1,294 crore, while the same from the refining and marketing business slumped 30.8 per cent to Rs 1,685 crore.

RIL's petrochemical business also saw EBIT falling 11.2 per cent to Rs 2,157 crore.

"Following two strong quarters, the quarter ending December, 2011, saw a sharp decline in (refining) margins as lower demand and high product inventories impacted product cracks. Gasoline and naphtha remained particularly weak," RIL said.