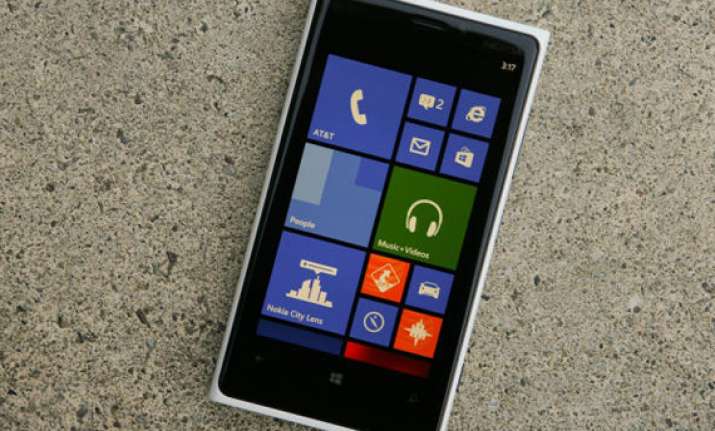 New Delhi, May 26: In order to keep the sales momentum of its flagship Windows Phone 8 smartphone, Lumia 920, going in the price sensitive Indian market – Nokia has given the recently launched smartphone a steep price cut. The device, which was earlier available for Rs 38,199 can now be purchased for Rs 32,639 from the Finnish manufacturer's partner website.
However, online retailer Flipkart is offering the smartphone at even a lower price of Rs 31,999. The handset comes with Wireless Charging Plate and with Zero Processing Fee on EMIs. The Zero Processing Fee offer is, however, valid only till May 31, 2013. 
The trigger for a price cut seems to be the rising competition in the high-end smartphone market.
Launched in September 2012, the device sports a 4.5-inch PureMotion HD+ display and comes with Windows Phone 8 operating system. The smartphone is powered by 1.5GHz Qualcomm SoC (MSM8960) processor and packs 8.7-megapixel Carl-Zeiss optics-enabled camera with Nokia's exclusive PureView technology, geo-tagging and touch focus.
Connectivity options include Bluetooth, NFC and Wi-Fi.  The Lumia 920 comes with 1GB of RAM and 32GB of internal storage.
Recently, the company has started teasing about the Lumia 925 on its India website. That also points to the fact that it is in hurry to clear out its 920 stocks, before bringing out its next flagship.
The Nokia 920 is well known for its brilliant low-light imagery. As of now, the company hasn't given any date for the release of Lumia 925 smartphone.