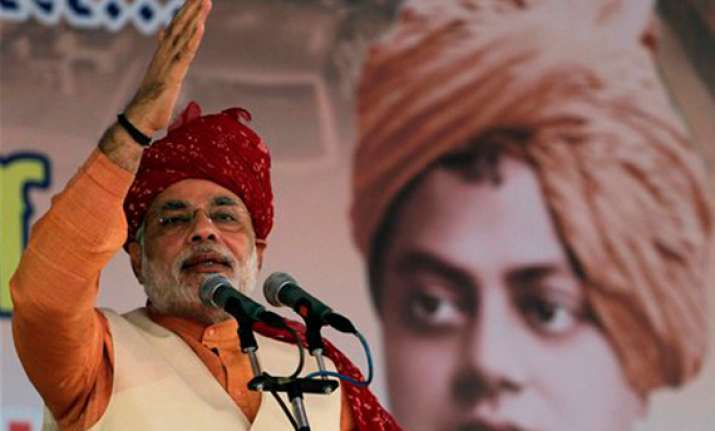 New Delhi, Nov 19: New Delhi, Nov 19: Using technology in a grandeur way, Gujarat Chief Minister Narendra Modi on Sunday launched his hi-tech election poll campaign by addressing rallies in four cities simultaneously. He also set a new trend by addressing people in Gujarat in 3D avatar.
His speech was telecast on specially erected screens in Rajkot, Ahmedabad, Vadodara, and Surat with the help of 3D holographic technology and satellite link-ups while Modi spoke from a studio in Gandhinagar.
According to him, it was for the first time in the world that an election campaign was being launched using the 3D technology and telecast in four places.
BJP MP and former cricketer Navjot Singh Siddhu, former minister and Modi's close aide Amit Shah and BJP national vice-president Purushottam Rupala were present at the Ahmedabad gathering.
During the recent election rallies, state Congress chief Arjun Modhwadia and Congress Rajya Sabha MP Hussain Dalwai had compared Modi to "monkey" and "rats", respectively.
"Devotion and services of lord Hanuman are known globally....I have got the chance to serve Gujarat, so the six crore Gujaratis are like Ram to me, I am their Hanuman," Modi said.
His image, projected on screens in four places, was clear, but there were some technical glitches. Audio output was not available for a few minutes.
(With Agency inputs)