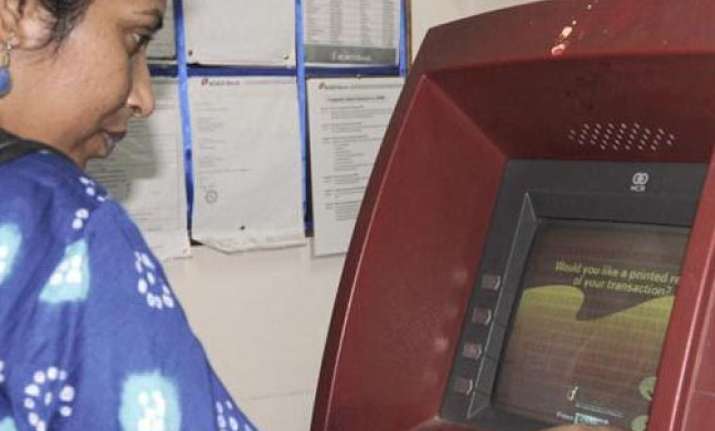 New Delhi, Feb 26:  Public sector banks plan to open more than 60,000 ATMs in rural areas during the next two years, Rajya Sabha was told.
Replying to supplementaries during Question Hour, Minister of State for Finance, Namo Narain Meena, said "There is shortage of ATMs and effort is being made to provide as many ATMs as possible in rural areas."
"More than 60,000 ATMs will come up in rural areas in coming two years," he said.
Meena said the government and Reserve Bank of India are encouraging electronic payment system in the country.
There are 65 crore credit and debit cards in the country and Rs 1,50,000 crore worth of transactions are conducted, he said.
Electronic payments "are all safe," he said adding RBI has issued guidelines from time to time to keep these transactions safe.
Further, the government and RBI are making endeavours to ensure that these are compliant with international standards and are "safe, simple and low cost for use by all," he said.
"Besides, public is advised through press releases/ notifications not to reveal account details, not to fall prey to fictitious offers of fund transfer, remittances towards participation in lottery, money circulation schemes and other fictitious offers of cheap funds," he added.
Meena said 8322 cases of debit/credit cards and internet banking frauds have been reported in 2012 involving an amount of Rs 5,266.95 crore.
As many as 9588 such cases involving an amount of Rs 3,672.19 crore were reported in 2011 and 15,018 cases amounting to Rs 4048.94 crore were reported in 2010, he added.