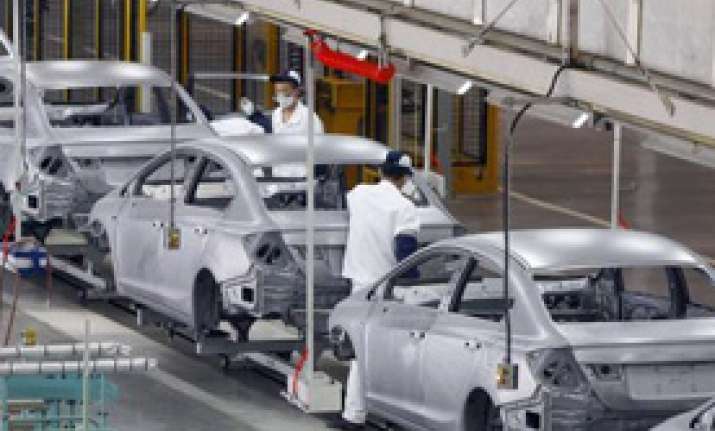 New Delhi: India's industrial production growth slowed to 0.6% in August, largely because of weak performance in manufacturing sector and capital goods segment.
Industrial production had grown 2.6 percent in July, expanding for the first time in three months, on improved performances in the manufacturing and power sectors.
The manufacturing sector, which constitutes about 76 percent of industrial production, crawled up 0.1 percent from a year earlier.
Capital goods production, a barometer for investments in the economy, contracted by 2 percent in August from a year earlier.
On Friday, Finance Minister P Chidambaram dismissed IMF's growth projection of 3.75 per cent for India as pessimistic, saying the country's economy is expected to grow by 5 to 5.5 per cent in the current financial year on back of good monsoon, robust farm output and impact of reform measures undertaken by the government in past one year.