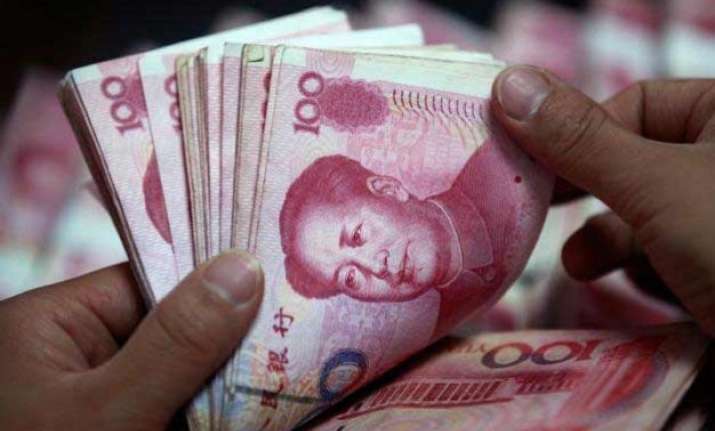 New Delhi: India's exports will be hit and the trade deficit might widen after the devaluation of Chinese currency yuan by 2%, which is bound to raise the competitiveness of outbound shipments from the neighbouring country, Federation of Indian Export Organisations(FIEO) said on Tuesday.
"The devaluation will affect India's exports not only to China but to other countries also with increasing competitiveness of Chinese exports.
"This may swell the trade deficit further, which is already touching $50 billion, as imports from China may increase particularly as China is having excessive capacity in diverse sectors of manufacturing," FIEO President S C Ralhan said.
The move led to rupee falling the most in two weeks. It dropped to a two-month low of 64.19 to a dollar.
Ralhan said the move may lead to a currency war as can be seen by huge depreciation in numerous currencies such as Euro, Japanese Yen, Brazilian Real, Turkish Lira, etc.
"The huge volatility in currencies will increase the hedging cost for Indian exports also," Ralhan said.
China is the world's largest exporter and its exports formed 13.7% of the global exports. India's overall exports have contracted for seven straight months until June 2015.
Rating agency India Ratings and Research also said that while the devaluation of RMB, or the yuan, will impart more competitiveness to Chinese exports," a further decline in the currency may make it difficult for India to maintain its pace of monthly exports at $22 billion".
China's central bank on Tuesday devalued its tightly controlled currency by 2% to improve central parity system, amid slowing down of the world's second-largest economy and recent stock market crash.
"Chinese demand for Indian goods is likely to contract further due to the decline in the overall demand in the world's second largest economy," India Ratings and Research said.