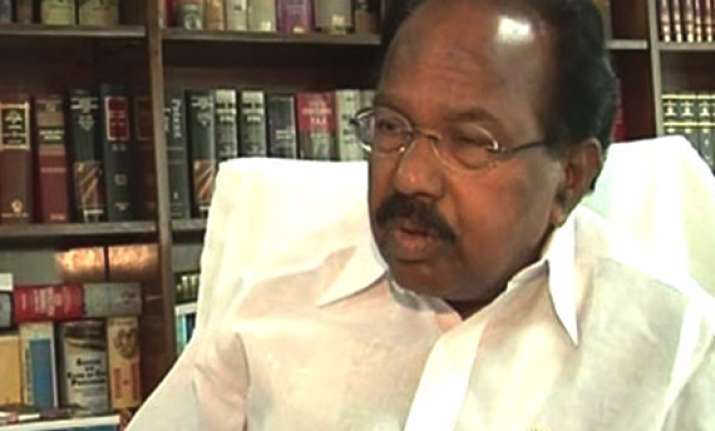 Mumbai, Jun 9: Allaying concerns that reforms have been put on the back-burner under pressure from some UPA allies, Corporate Affairs Minister Veerappa Moily today said government is committed to allowing FDI in retail and expressed hope the pensions reforms bill would be cleared.  
"We are committed to FDI in retail," Moily said here without giving a timeline.
About the impasse over the Pension Bill, which the Cabinet deferred yesterday following opposition from Mamata Banerjee's Trinamool Congress, Moily said the UPA ally has not opposed the Bill but has "certain issues" with the legislation, which need to be sorted out.
The decision to open FDI in multi-brand retail could also not be implemented because of pressure from Trinamool Congress.
The Cabinet was to take up the Pension Fund Regulatory and Development Authority (Amendment) Bill, 2011 providing for private sector and foreign investment in the pension sector, but put it off.
Moily was talking to reporters after inaugurating a corporate social responsibility (CSR) conclave organised by the Indian Institute of Corporate Affairs (IICA) and Yes Bank.
Referring to the issue of corporate governance (CG), he said a committee, headed by CII President and Godrej Group Chairman Adi Godrej, has been asked to look into the viability of compulsory sustainability reporting within the formal CG framework.
The government will come out with guidelines for CSR shortly, he said.
A new institutional mechanism is being established by the Corporate Affairs Ministry in the form of a National Foundation for Corporate Social Responsibility, Moily said.  
The proposed body will be a division of the Centre for Responsible Corporate Governance of the IICA and managed by a secretariat.