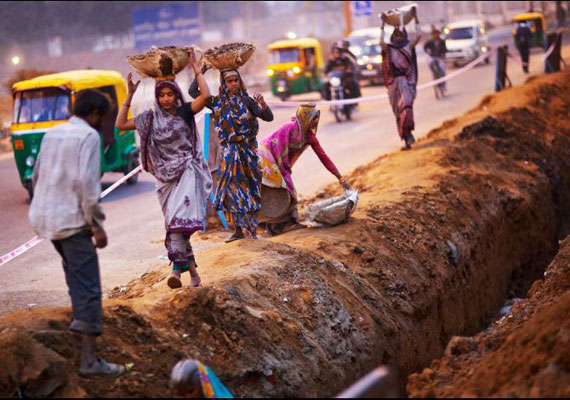 New Delhi: Country's economic growth will improve in the coming quarters, but the pace is likely to be gradual due to persistent challenges such as elevated inflation and policy uncertainty, says a report.
According to Deloitte's 'Global Economic Outlook' report, the country's growth outlook will also hinge on the election outcomes on May 16.
"Economic growth is likely (to) improve in the coming quarters, but the pace of growth may remain gradual because of persistent challenges," the report said.
It said that some challenges have been more persistent in nature.
"One such recurring challenge has been high and rising inflation, which has afflicted the country for more than half a decade," it added.
The report said policy uncertainties have been another challenge for the economy as the government's efforts to undertake meaningful reforms have been followed by disappointing implementation.
"In the past, reforms have been repeatedly watered down, which continues to frustrate business fraternity and impact investor sentiments," it said.
According to the report, the biggest challenges of all is the structural bottlenecks like poor infrastructure, complicated tax structures, and poor investment environment.
The government has taken several initiatives to tackle structural deficiencies.
About 50,000 MW of thermal and hydel power capacity are under construction after receiving clearances and approvals.
Several nuclear power plant projects are under construction, and a few are already generating power.
FDI policies in telecommunication, pharmaceuticals, civil aviation, power trading exchange, and multi-brand retail have been liberalised to attract large investments.