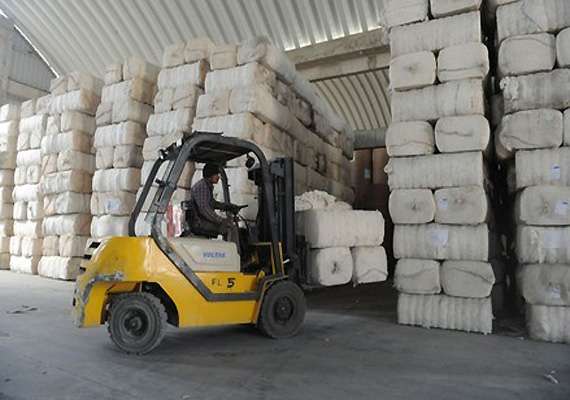 New Delhi, Mar 11: Buckling under pressure from its allies, the government today decided to lift the ban on cotton exports in the "interests" of farmers, industry and trade.

"Keeping in view the facts, the interests of the farmers, interest of the industry, trade, a balanced view has been considered by the Group of Ministers (GoM) to roll back the ban," Commerce Minister Anand Sharma said, adding that "a formal order to lift the ban will be issued tomorrow".

The decision was taken by the GoM, headed by Finance Minister Pranab Mukherjee, last Friday, after a directive from Prime Minister Manmohan Singh to "urgently" review the decision, amid stiff opposition from Agriculture Minister and NCP chief Sharad Pawar.

Gujarat and Maharashtra, two main cotton producing states, had also demanded immediate lifting of the ban imposed last week.

On March 5, the Commerce Ministry had imposed the ban on cotton exports on the grounds that the country had already shipped 10 lakh bales more than the exportable surplus and it had reduced the domestic availability.

However, Pawar, who heads Nationalist Congress Party -- a coalition partner in the UPA government-- had termed the ban "highly objectionable".

"They (Commerce and Textiles ministries) kept me in the dark. I came to know about this only after a notification was issued by Directorate General of Foreign Trade (DGFT)," he had said. (more)

Early last week, the Textile Ministry had said the ban was imposed after taking into account "the trend of domestic consumption and depletion of domestic availability".

"Almost 94 lakh bales (170 kg each) have already shipped out, against an estimated export surplus of 84 lakh bales," the ministry had said. It feared the exports could reach 100 lakh bales by mid-March with registration of export contracts touching 120 lakh bales so far.

India is the second largest cotton exporter and 340 lakh bales of cotton production is estimated during this season.

Meanwhile, a delegation of Gujarat cotton farmers also met Sharma today, demanding lifting of the ban.