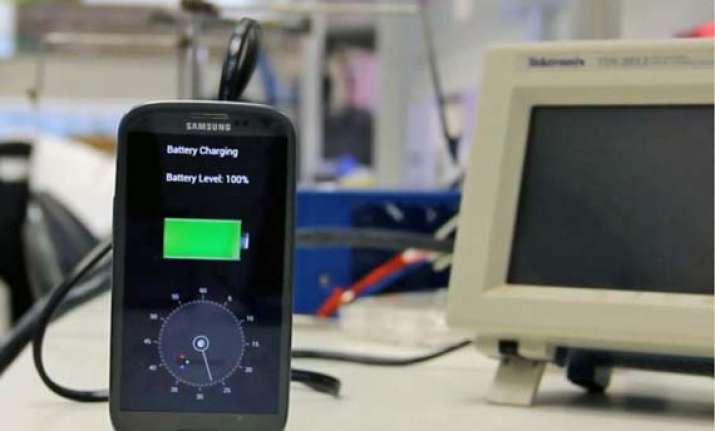 New Delhi: Given the huge range of multi-tasking capability of a mobile, it's no wonder that battery life has always been a concern for developers, manufacturers and the users themselves. On average, most smartphone batteries last between one and two days before being completely depleted, and in need of a recharge.
StoreDot, an Israeli start-up, has found a way to fix this inconvenience with a new battery and charging combo that can fully fuel a Galaxy S4 in 30 seconds.
The company, which came out of Tel Aviv University's nanotechnology department, demoed its new battery on a Galaxy S4 at Microsoft's Think Next Conference.
The Wall Street Journal says the company's technology is different from the lithium-ion batteries, as it is based on biological semiconductors, which are made from naturally organic compounds called peptides. In the human body, peptides perform hormonal activities and signaling functions.
StoreDot claims that its phone charger can prolong the existence of your battery pack because it can "withstand thousands of charge/discharge cycles, prolonging battery life considerably."
At present, StoreDot's phone charger is of the size of a laptop charger, but the company is confident that it can reduce its size. When it does come out, it could cost about $30.