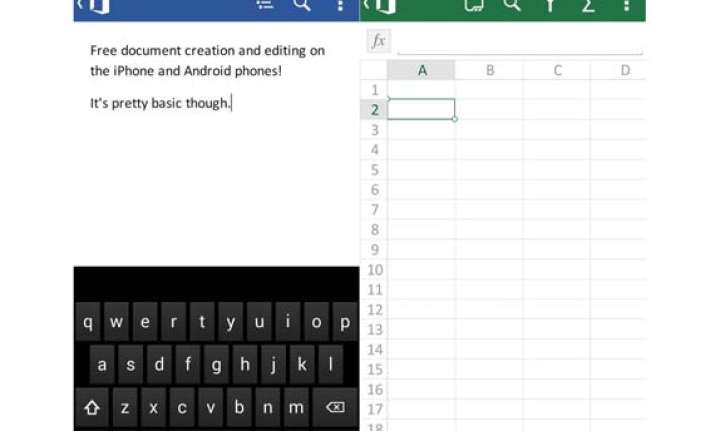 New Delhi: Microsoft has finally made its Office Mobile software on iPhone and Android completely free, allowing users to run MS Office apps like Word and Excel on both devices.
Office was available for iPhone and Android phones earlier, but you couldn't create or edit documents without an Office 365 subscription, which started at $7 per month. Now, all you need is a free Microsoft account. After downloading the app, users can easily create and edit Office documents.
The announcement was made along with the introduction of an Office version for the iPad.