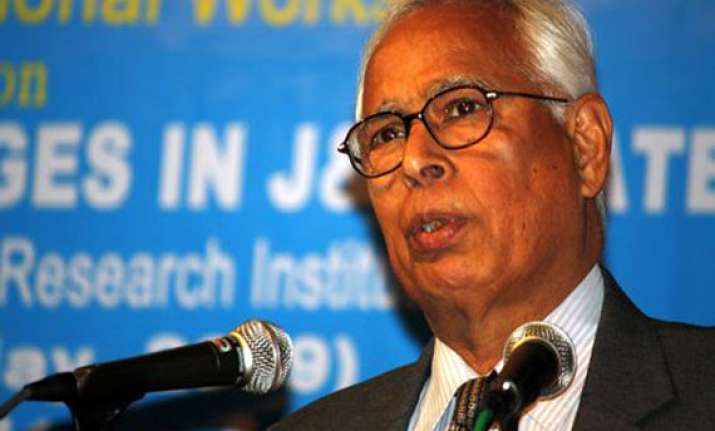 Jammu: Pilgrims for this year's annual Amarnath Yatra will get prepaid mobile SIM cards for seven days for enhanced telecom facilities during the journey, officials said Thursday.
The decision was taken on the directions of Governor N.N. Vohra, who is also the chairman of the Shri Amarnathji Shrine Board that manages the annual Hindu pilgrimage to the cave shrine.
All related aspects of telecom facilities were discussed in a meeting held in New Delhi under the chairmanship of the joint secretary for Kashmir in the home ministry.
Shrine board CEO Navin K. Choudhary said all pilgrims will get temporary prepaid SIM cards that will be operative for seven days as compared to four days during the 2013 yatra.
"This prepaid SIM card facility is extremely valuable for those pilgrims who do not possess a BSNL mobile facility," he said.
BSNL will issue the prepaid SIM cards to only registered pilgrims at special counters to be set up at the Nunwan and Baltal base camps.
Pilgrims interested in obtaining the prepaid SIM cards will have to provide proof of identity, proof of residence and valid registration papers.
The telecom department has also advised other service providers like Airtel, Vodafone etc. to pool their resources and explore the feasibility of erecting telecom towers in the area for the benefit of pilgrims, he said.
Beyond the Baltal base camp in Ganderbal district, and the Nunwan camp in Anantnag district from where the mountainous tracks to the cave shrine start, no mobile phones except those issued by BSNL function because of absence of mobile service towers.