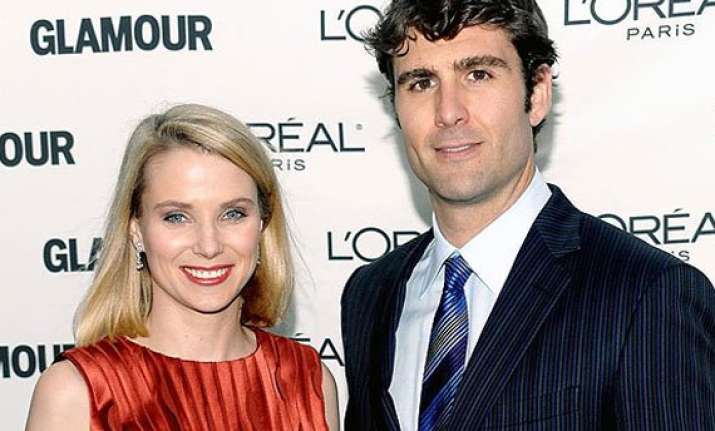 New Delhi: Marissa Mayer was one of the first employees at Google, where she became one of the company's top executives and most visible public faces. Silicon Valley's reigning "geek queen" as the new CEO of Yahoo has aptly shown her intuitive understanding of this fast moving and fast changing industry Only 37, Mayer has often been named one of the most powerful women in business.

Raised in Wausau, Wisconsin, the 37-year-old is positioning Yahoo for real success in 2013 by leveraging brand affinity and strengthening new partnerships and gobbling up smaller companies.

"An engineer at heart, she also had something that many of her peers did not during Google's early days: a keen sense of style and design," the New York Times wrote in a 2009 profile.

Her first child, a boy, was born on September 30. "Name TBD," she wrote in an email she sent to a large circle of friends.

Marissa Mayer is also well known for her hobbies – notably a taste for high-end fashion and a large collection of Dale Chihuly hand-blown glass. Mayer is also the most fashion-conscious executive in Silicon Valley, a place where fashion hardly matters. She was one of Oscar de la Renta's top customers and once paid $60,000 at a charity auction to have lunch with him.

Mayer is also an art collector and commissioned preeminent glass artist Dale Chihuly to create a 400-piece ceiling installation featuring blown glass sea flora and fauna. She also owns original art by Andy Warhol, Roy Lichtenstein and Sol LeWitt.

"You can be good at technology and like fashion and art. You can be good at technology and be a jock. You can be good at technology and be a mom. You can do it your way, on your terms," Mayer told CNN in an interview earlier this year.

A lot many think that Mayer is the best person for the role of CEO at a company that has seen its recent CEOs pass through the company in quick succession. Let's take a peek into her 'fabulous' life.