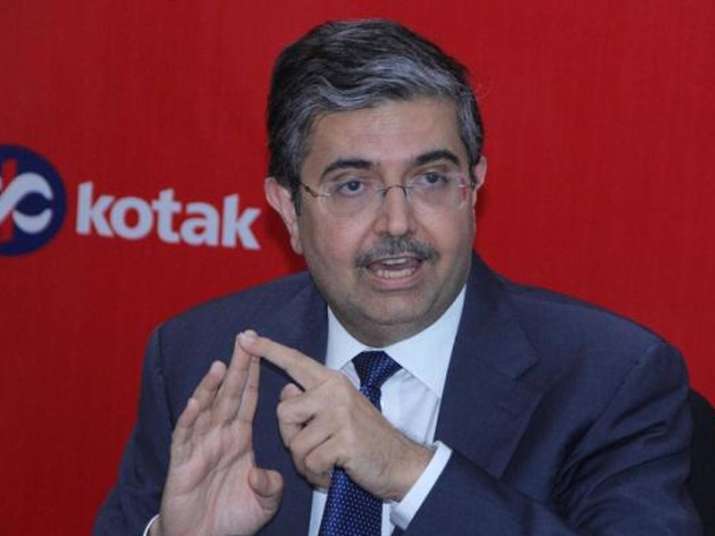 Vice-Chairman and Managing Director of private sector lender Kotak Mahindra Bank (KMB), Uday Kotak, has downplayed rumours and speculations of acquisitions or mergers of another bank or a non-banking finance company.
In an interview to a leading English daily, Uday said that the 'company is not at a stage where it can announce anything or share with investors and media'.
Uday, however, said that he is a strong believer of consolidation theory and if opportunities come 'the board will definitely consider it'.
"On the whole, in consolidation space at this stage we are not doing anything or making any announcement at all," he said.
"However, I am a big believer in the consolidation theory. Therefore, as consolidation opportunities come, if they make sense and create value for our shareholders, our board will consider this. But there is nothing as of now," he added.
Speculation was rife since early this year that a major merger or acquisition was on the cards and that the board meeting, slated for Thursday, will deal with raising the necessary capital to fund the move. There were unconfirmed reports that Kotak was eyeing to take over larger rival Axis Bank.
Uday also said that the firm is aiming to double its customer base over the next 18 months, primarily through digital account opening from the present 8 million (80 lakh).
As part of this aggressive push the bank launched a savings account scheme called 8/11 zero balance accounts which can be opened digitally from anywhere.
Terming this move as part of a transformative growth strategy for the 32-year-old financier he said the bank has 80 lakh customers now which he wants to double.
The new account will offer free digital services for all the customers and KMB is the first lender in the country to use the Aadhar-based OTP for the account opening.
"This is a massive initiative and the digital landscape is going to dramatically transform India," he said.
"And thanks to Aadhaar, account opening has become very simple and on mobile. We seriously started working on this project in November last year and then RBI came out with OTP. You see how dramatically some sectors have changed, like telecom. Thanks to biometrics you can open millions of accounts. This is like creating a bank in a bank and will lead to a mindset shift. We think through this we can double our current customer base of 8 million in 18 months," he added.
The account will offer users an interest rate of up to 6 per cent, depending on the balance they maintain.