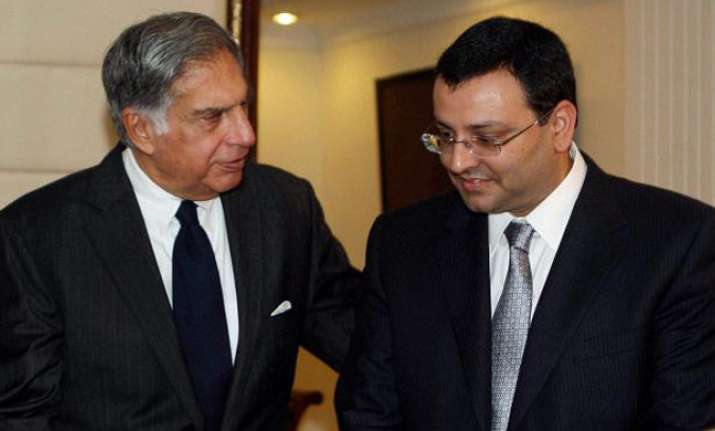 Ousted Tata Group chairman Cyrus Mistry today created a stir in his battle with the Tatas when he linked one of its directors Vijay Singh to the VVIP chopper scam, a charge vehemently denied by the latter.
Mistry, who is locked in a boardroom tussle with the Tatas, alleged Singh had a role in the AgustaWestland chopper scam as it happened when he was the Defence Secretary in 2010. 
"As Defence Secretary, Singh was a key official involved in award of Rs 3600 crore VVIP helicopter contract to AugustaWestland in 2010," Mistry's office said in a statement in Mumbai. 
Singh, however, rejected the charge, saying the deal was approved by the Union Cabinet well after he had retired from government service. 
"I was defence secretary from 2007-2009 and the present cases being prosecuted by CBI pertain to 2004-2005. The AugustaWestland acquisition was approved by the Cabinet well after my retirement," Singh said in an emailed statement. 
"To connect me with this matter is slanderous and malicious," Singh, an independent director on Tata Sons board, said.
Mistry's statement came just a few minutes after Tata Sons accused him of misleading the panel to get selected as chairman, retracting on his promises, concentrating powers and using free-hand given to him to weaken management structures. 
Tata Sons said Mistry "misled" the Selection Committee set up in 2011 for selecting a Chairman of Tata Sons to succeed Mr Ratan Tata, by "making lofty statements about his plans for the Tata Group and more importantly indicated an elaborate management structure for managing the Tata Group, given its diversity of business, by suggesting a management structure aimed at dispersal of authority and responsibility." 
"These statements and commitments from Cyrus Mistry played an important role in the Selection Committee's final selection of Mistry as Chairman. After waiting for a period of four years, almost none of these management structures and plans have been given effect to. Clearly, in our opinion, the Selection Committee was misled in its choice of Mistry," it said.
It charged Mistry of "inappropriate" conduct by retracting from his promise to distance himself from his family enterprise - Shapoorji Pallonji & Company to create "a sense of breach of trust" and posing "significant challenge to the high corporate governance principles Tata Sons strived for." 
"This retraction, created grave concerns on Mistry's ability to lead the Tata Group devoid of personal conflicts and put to risk the high standards of self-less governance, that lies at the core of the Tata philosophy," it said. 
Mistry, it said, had over the past 3-4 years concentrated all power and authority only in his own hands as Chairman in all the major Tata Group operating companies and "gone about systematically diluting the representation of Tata Sons on the Boards of various Tata Companies."