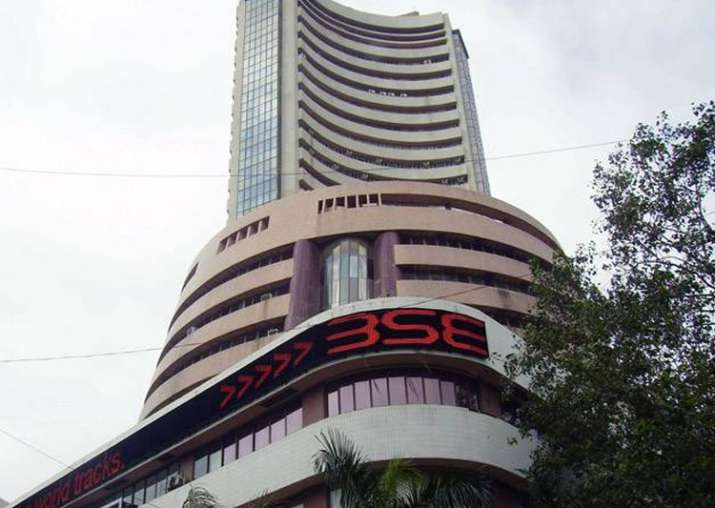 Share markets opened on a flat note while bonds gained slightly despite the weaker-than-expected economic growth data released by the government, with investors still betting that conditions in the Indian economy will improve.
Finance Minister Arun Jaitley released the data out late on Wednesday showing India was no longer the world's fastest-growing major economy after posting gross domestic product (GDP) growth of 6.1 percent in January-March quarter, well below the expectations of 7.1 per cent growth and China's 6.9 per cent annual expansion in the first quarter.
According to market observers, other factors such as a weak rupee and broadly negative global cues subdued the key stock markets.
Market analysts are expecting that the Reserve Bank of India will hold its policy repo rate at 6.25 per cent on June 7.
The economy is still expected to post stronger economic growth going forward, a view that spurred Indian shares to record highs last month.
"Markets expects the next quarter to be very good," said Vinod Nair, Head of Research at Geojit Financial Services.
"It will be a big surprise if RBI cuts rates now," he added.
"RBI will take some more time as they are also concerned about inflation and how much further the note-ban impact will continue."
Investors are also exercising caution ahead of the six-member monetary policy committee meeting scheduled for next week.
Ever since the RBI adopted this format in October, it has sprung up a surprise for investors.
"Markets would like to believe that the RBI will soften its tone and hint at a rate cut in its August policy meeting," said a senior treasury dealer at a foreign bank.
"But given that markets have been proven wrong the last three times, no one is confident to go the whole hog and buy especially with just one week to go for the monetary policy meeting."
The 30-scrip Sensitive Index (Sensex) of the BSE, marginally gained 13.28 points or 0.04 per cent.
The wider 51-scrip Nifty of the National Stock Exchange (NSE) inched up by 1.60 points or 0.02 per cent at 9,622.85 points.
The S&P BSE Sensex, which opened at 31,117.09 points, was trading at 31,159.08 points (at 11.10 a.m.), was higher by 13.28 points or 0.04 per cent from the previous day's close at 31,145.80 points.
The Sensex touched a high of 31,213.12 points and a low of 31,070.47 points during the trade so far.
The short covering and buying in healthcare, automobile and FMCG stocks have kept the major indices in positive territory.