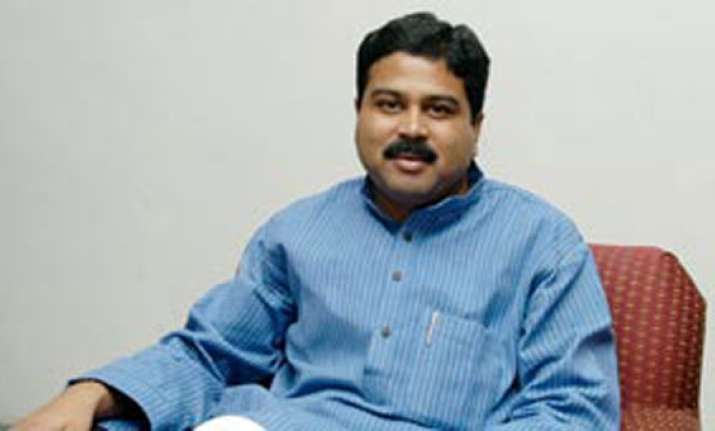 Union Minister of State for Petroleum and Natural Gas Dharmendra Pradhan today said that the central government was mulling over allowing the use of Liquefied Natural Gas (LNG) as a transportation fuel.
Pradhan said that the government had an ambitious plan in this regard and it may issue a notification in this regard very soon.
"In India, we have an ambitious plan to use LNG as a transportation fuel, very soon we are going to notify," Dharmendra Pradhan said in Houston on Monday.
The Union minister is presently on a visit in the US along with a delegation comprising the CEOs of Public Sector Oil and Gas companies to attend the CERAWeek 2017, an international meeting of top leaders from the oil, energy and natural gas industry.
Pradhan is scheduled to meet Petroleum Ministers from Canada, UAE, Israel, USA, Nigeria, Saudi Arabia, Russia as well as Secretary General of International Energy Agency (IEA) during his US visit.
The minister, considered close to PM Modi, will also be meeting and exchanging views with renowned experts from hydrocarbon sector, including Dr Daniel Yergin and Bob Dudley, Group Chief Executive of BP.
Pradhan plans to showcase India's potential in hydrocarbon sector at CERAWeek 2017. He will also underline policy reforms undertaken under the leadership of PM Modi.
"In the new model, government will not micromanage, micro monitor with producers. Government will only share revenue. It will be an open and regular affair," Pradhan told media persons in Houston.
"The policy aims to propel investment in the energy and petroleum sector and provide operational flexibility to the investors," he added.