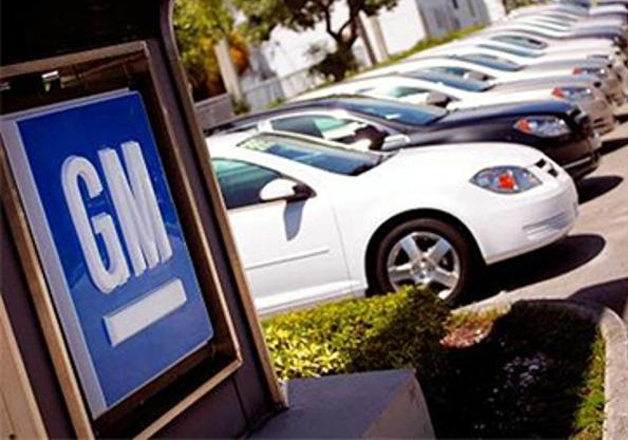 Already struggling to keep up its sales, US auto major, General Motors has decided to put investment plans in India on hold.
According to a report in Times of India, the company may soon review operations at its Talegaon facility in Maharashtra. 
The report comes in the backdrop of company's decision to shut down operations at its Halol factory in Gujarat from April.
The report said that Michigan-headquartered company is carrying out a thorough review of its business in India.
It also said that the company could give access of the factory to the PSA Group, the European car major that owns Peugeot and Citroen.
Also a potential partnership with the PSA Group is being seen as one of the options, it said.
It should be noted that weeks ago, PSA Group had bought out the loss-making Opel division from General Motors in Europe for USD 2.3 billion.
"We do not respond to speculation. GM India continues to focus on consolidating manufacturing at our Talegaon plant," the TOI report quoted a GM spokesperson as saying.
Currently, General Motors has two facilities in India. At its Talegaon facility, the company manufactures 1.70 lakh units per annum and at Halol facility, it has a capacity of 1.10 lakh units.
Last year, the company had announced that it has already stopped manufacturing cars at its Gujarat plant. The firm, according to the report, has invested Rs 1200 crore at its Gujarat plant which began operation in 1996. Besides, it had also received Rs 800 crore the state government. Here, the company was manufacturing Travera, Enjoy and the Cruze sedan. 
The company had earlier announced that to increase its production capacity in Talegoan plant, it will invest USD 1 billion in facility. 
In addition, General Motors had announced to introduce 10 new models by 2020 in the country and thus creating new employment opportunities.
Meanwhile, another report suggested that Chinese car manufacturer, SAIC Motor Corp was planning to buy manufacturing assets of General Motors in Gujarat facility.