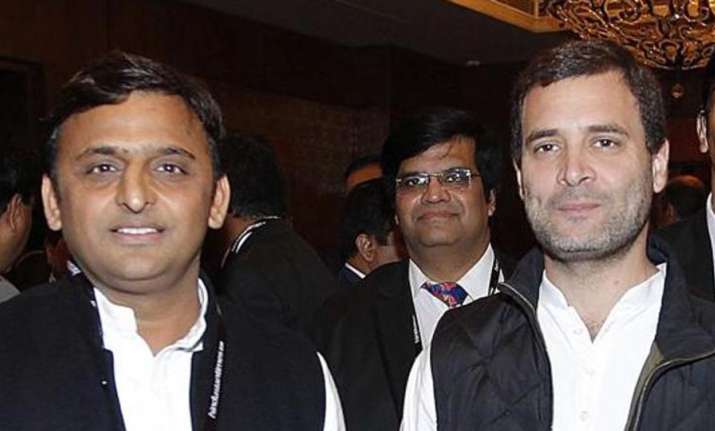 With the Samajwadi Party embroiled in the family tussle, the Congress is concerned about the efficiency of an alliance with the Akhilesh Yadav faction, with which it is likely to go for tie up for the upcoming UP Assembly elections.
According to a Times of India report, Congress strategists are worried about the fate of Samajwadi Party's election symbol. They would prefer that Akhilesh Yadav gets the 'cycle', which the voters easily identify with. 
While Congress and the Akhilesh Yadav faction are likely to ink a pact, the Election Commission will on Monday decide on the Akhilesh and Mulayam factions' petitions staking claim to the cycle symbol. 
Akhilesh has secured an overwhelming support in SP's legislature groups as well as the organisation's executive bodies –the principal criteria for allotment of an election symbol in case of a dispute in a political party.
On the other hand, senior members of Congress feel that if the Akhilesh faction has to contest Assembly elections on a new symbol, it would be difficult to spread the message of its new identity to every nook and corner of the vast state. 
"If it had happened two months ago, there would have been time to sensitise voters about the symbol," a senior member was quoted by Times of India as saying. 
According to the report, it is estimated that the faction that gets the 'cycle' symbol would be able to generate support among SP's core voters. 
While Congress believes that Akhilesh has managed to gain support of the Samajwadi voters with his promise of development politics, Mulayam can eat into his son's base if he is able to claim his stake on the 'cycle'.