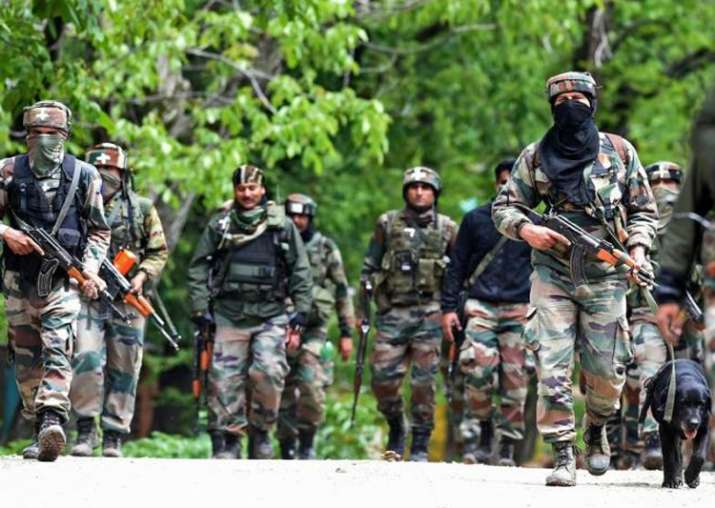 The Indian Army on Saturday thwarted another infiltration attempt along the Line of Control and killed a militant in Gurez sector of Bandipora district in north Kashmir, taking the total number of ultras eliminated along the LoC to 13 in four days.
The Army said that 13 armed intruders have been killed in 96-hour operation along the LoC to thwart Pakistan's attempt to upsurge terror activities in Ramazan in the Kashmir valley. 
The army issued a strong statement saying that "sinister design" of Pakistan Army continue to be defeated.
"The sinister design of Pakistan Army to push in multiple groups of armed intruders across the LoC in Jammu and Kashmir continue to be defeated by pro-active operations being carried out on the LoC," a spokesman of Northern Command said last night. 
He said the continuous operations mounted by the troops have successfully intercepted groups of armed intruders all along the LoC in Gurez, Machhil, Naugam and Uri sectors, leading to the elimination of 13 armed intruders in the past 96 hours. 
The figures include groups of four and three armed intruders who were tracked and eliminated in the Machhil and Naugam sectors respectively as reported on June 8, the spokesman said. 
Since then, the operations in Uri and Gurez sectors have further progressed. Five armed intruders have been killed in Uri so far and one intruder has been killed in the Gurez sector close to the LoC, he added. 
The spokesman said the explosives, inflammable material, arms and ammunition recovered from the armed intruders indicate Pakistan's designs to orchestrate high profile terror incidents targeting innocent civilian population and security forces during the holy month of Ramazan. 
Forty-four armed militants have been killed as the Army foiled a total of 24 infiltration bids along the LoC in Jammu and Kashmir this year, a senior Army officer said.
Meanwhile, Pakistan Army chief General Qamar Javed Bajwa on Saturday visited the forward positions along the Line of Control and warned India that his forces are capable of defeating all threats irrespective of the front.