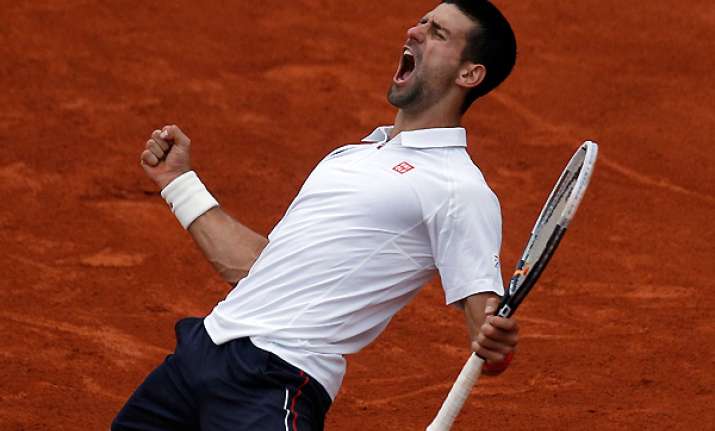 Paris, June 6: Novak Djokovic saved four match points and came back to beat Jo-Wilfried Tsonga 6-1, 5-7, 5-7, 7-6 (6), 6-1 in the French Open quarterfinals Tuesday, moving closer to a fourth consecutive Grand Slam title.
The No. 1-ranked Djokovic's next opponent is 16-time major champion Roger Federer. It's a rematch of their semifinal at Roland Garros last year, when Federer ended the Serb's 43-match winning streak.
Since then, Djokovic has won 26 Grand Slam matches in a row, including titles at Wimbledon and the U.S. Open last year, and the Australian Open in January. No man has won four straight major championships since Rod Laver in 1969.
France's Tsonga broke Djokovic to end the second and third sets, then held match points at 5-4 and 6-5 in the fourth.