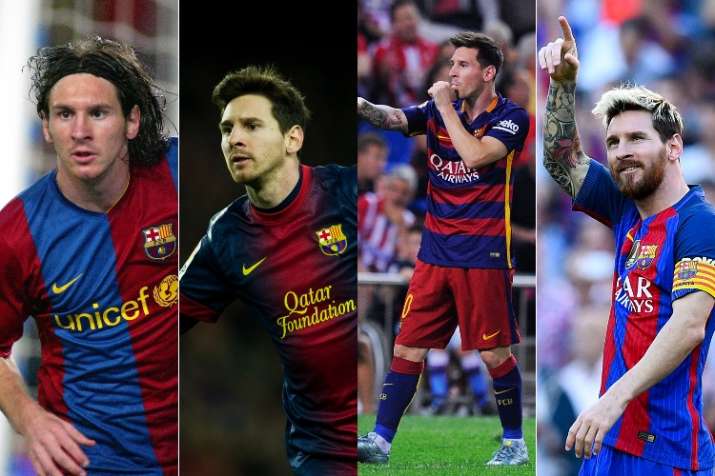 A record breaker, goal scorer, assist maker, playmaker and an endless list of attributes which cannot be put to words to describe Lionel Messi. Undeniably he is one of the greatest talents produced by Argentina and probably a name that is echoed when we talk about the greats of the sport. Lionel Messi adds another feather to his cap as he turns 31 today (June 24). A magician on field and a gem of a person off-field, the La Masia product has defied all odds to establish his name in the history books of the sport and scrip new chapters every time he steps foot on the field. 
The FC Barcelona great has always been a team player both for country and club. His countless list of records and perpetual cabinets of trophies are more than enough to define who Messi is. The new term that is trending around for the 31-year old - 'G.O.A.T' (Greatest of all time), has intrigued many players and rarely a few players who can live up to his stature.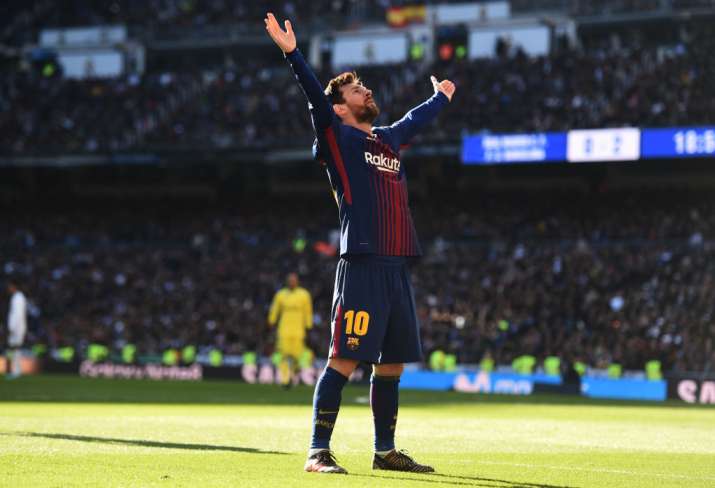 With a record-tying five Ballon d'Or awards (four won consecutively), record five European Golden shoes, Messi has seen and done it all and still aims to accomplish. He has spent his entire life with the Blaugranas where has won 32 trophies including nine La Liga titles, four UEFA Champions League trophies and six Copa del Reys. A prolific goal scorer and an innovative playmaker, holds the record for the most official goals scored in the Spanish League (383), La Liga season (50), club football season in Europe (73) and a 91 in a calendar year. Messi has scored over 600 goals for club and country.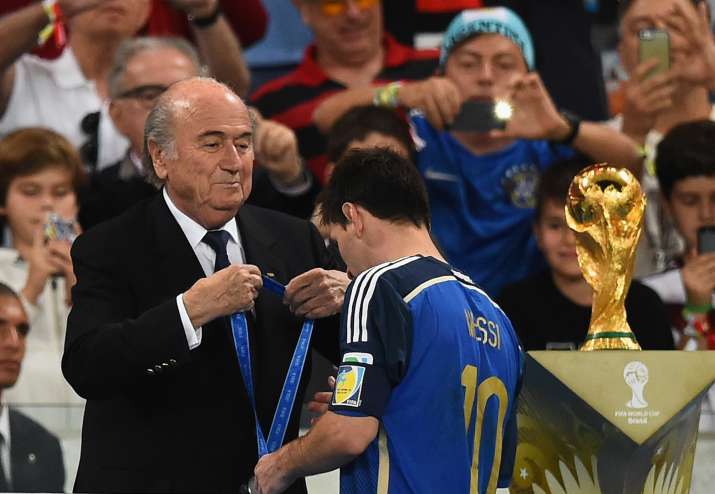 Messi has won it all with his club which he joined at the raw age of 13, but still has to accomplish and achieve the all-glory with his country. On comparison with Argentine legend Diego Maradona, the only thing that separates the two is the omnipotent World Cup. The 31-year old came as close to the finals of the 2014 World Cup, but couldn't get his hands on the ultimate trophy. He won the golden shoe that year, but a chance not to get his hands on the trophy is heart-shattering itself.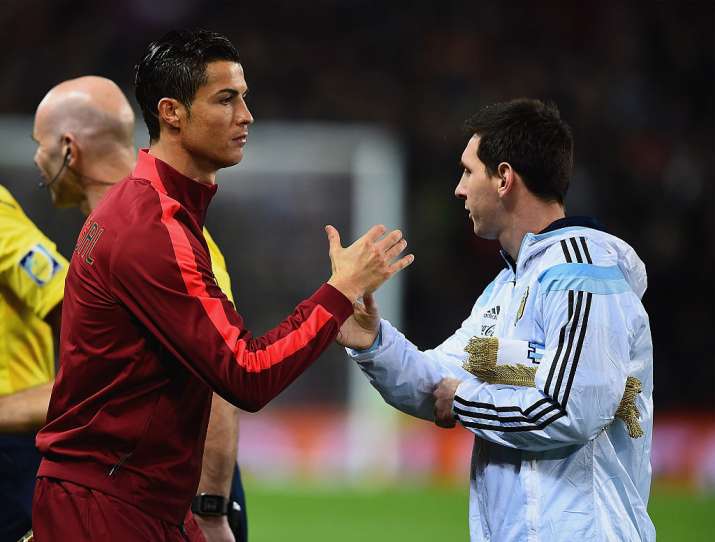 On being compared with Portugal's great Cristiano Ronaldo, the two legends are a force which drives each other to go the distance. As competitive as Ronaldo is, Messi has been more of a player to let his footwork do the talking. Whilst the world debates over as to who the greatest is, the only thing is to do is to sit back and admire these two legends while they're at it as age is catching up. 
Coming to the recent issue, Argentina are in a rut in the 2018 FIFA World Cup. Messi leads the La Albiceleste but has experienced a horrid campaign so far in the two group matches they have played so far. Argentina are on the verge of making an early exit and have just one shot at redemption as they face Nigeria in the last round of the group stage. If Argentina defeat Nigeria and Croatia beat Iceland, the Argentines do have a chance to make it to the round of 16. Messi will have to dig deep in order to continue on the illustrious journey in the World Cup.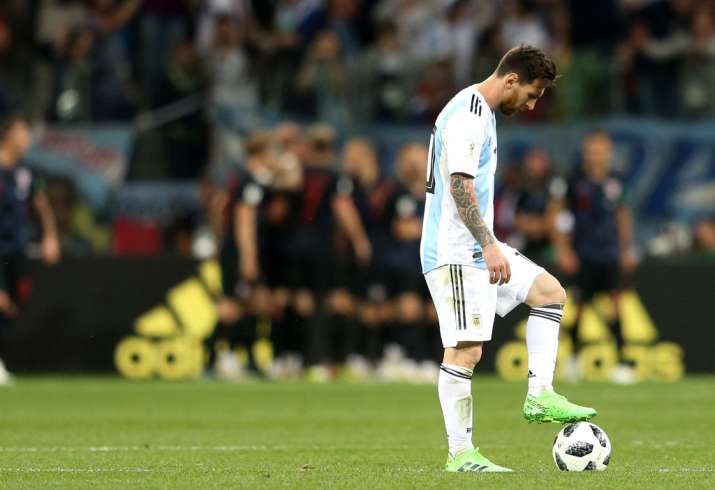 Placing all matters aside, Messi is no doubt one of the greatest footballers to ever grace the field as his passion, determination and commitment is unquestionable.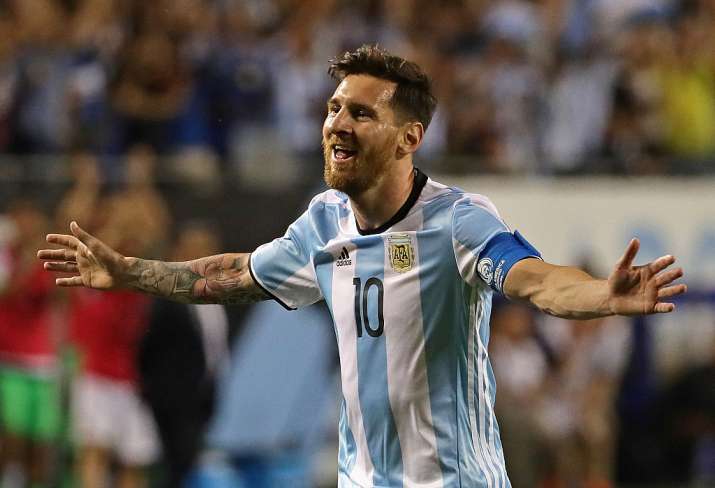 Here's a look at some of the records Lionel Messi holds in his illustrious career.
* Most FIFA Ballon d'Or Awards - 5 (Shared with Cristiano Ronaldo)
* Most Appearances in the FIFPro World XI - 11 times (shared with Ronaldo)
* Most Appearance in the Ballon d'Or top three candidates - 11 times (2007 - 2017)
* Holds the Guinness World Record title for most official goals in a calendar year - 91 goals
* Most consecutive league matches scored in - 21 matches (33 goals)
* Youngest player to win 2 Ballon d'Or awards - 23 years, 6 months and 18 days
* Only footballer to score 60+ goals in all competitions in 2 consecutive seasons - 2011/12 and 2012/13
* Most European Golden Shoe Awards - 5
* Fastest player to reach 100 UEFA Champions League goals (123 Matches)
* Most league goals for a single club in Europe's top 5 leagues - 383 goals
* Fastest player to reach 300 gals in Europe's top 5 leagues
* Most hat-tricks in Champions League - 7 (shared with Ronaldo)
* Only player in La Liga history to score 10+ goals in 12 consecutive seasons
* Most Goals in El Classico History - 26
* Most Assists in La Liga - 149
* La Liga's highest goal scorer - 383 goals
Happy Birthday Lionel Messi.