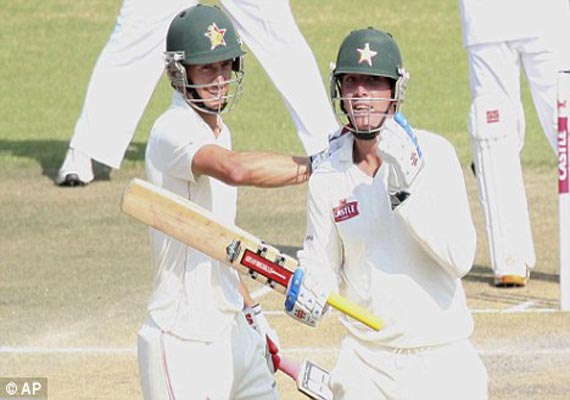 Harare, Jul 31: Zimbabwe cricket captain Brendan Taylor has expressed disappointment in the manner his team lost the five-match ODI series against India with two matches to spare.
Zimbabwe suffered a seven-wicket defeat in the third ODI in Harare on Sunday with 87 balls remaining to give India an unassailable 3-0 lead in the series.
The final two ODIs that have been reduced to academic interest will be played in Bulawayo on August 1 and 3.
"Getting quite frustrating now," Taylor said after the match. "Leading up to the series, the amount of work we put in that is not translating into results and knowing the ability of these (Zimbabwean) players, it is irritating. There's still a lot to play for in Bulawayo."
Zimbabwe coach Andy Waller has had a forgettable debut series since taking over the reins from Englishman Alan Butcher, whose side beat India back-to-back in his first series in charge in 2010.
And skipper Taylor, whose scores of 12, 0 and 23 in the Harare games summed up a poor showing by Zimbabwe's batting order, did not mince his words over the team's performance.
"Generally soft dismissals, guys need to toughen up mentally," he said.