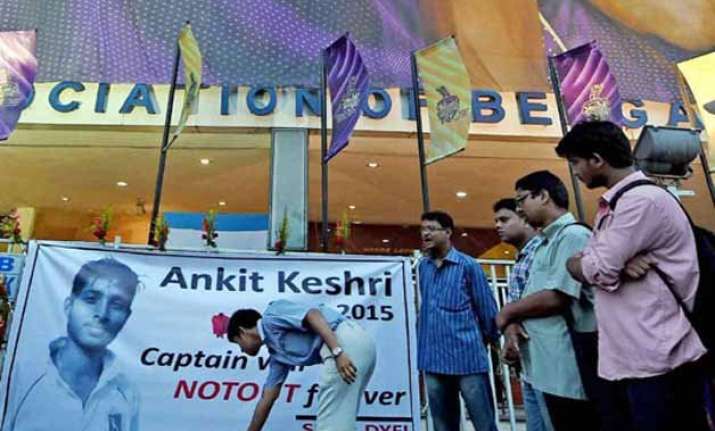 Kolkata: Late former Under-19 Bengal cricketer Ankit Keshri's father said on Thursday he would request West Bengal chief minister Mamata Banerjee for a job for his elder son Deepak.
"If I meet her (Banerjee), I would request her for a job for my elder son Deepak. Financially we are not sound enough right now, a job for Deepak would do us a world of good," Raj Kumar Keshri told IANS.
Deepak and his father run a tea-stall in Bansdroni, an eminent locality in Southern part of the city, and Raj Kumar hopes the state government will financially aid their family.
"Our hopes were pinned on Ankit, that one day he would do well and assist us financially but those hopes have been burnt to ashes," he said.
"When I had a word with the CM last time, she assured me of help and told me to visit her later. She has been sending our local councillor everyday to look into our necessities. I hope she will do something for Deepak so that we are financially stable, if not emotionally," he added.
The 20-year-old East Bengal player was injured and fell unconscious on the ground on Friday following a collision with another fielder while taking a catch during a Cricket Association of Bengal (CAB) senior knockout match against Bhowanipore.
The opening batsman, who was also a member of the Under-23 Bengal squad this year, passed away on Monday morning following a massive heart attack.