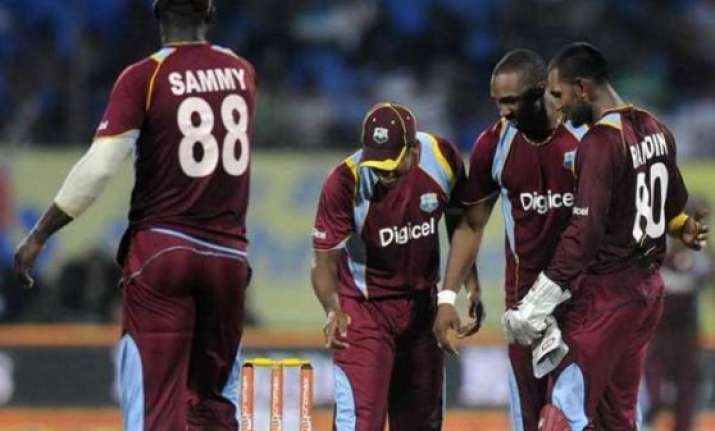 Bridgetown (Barbados): The West Indies Cricket Board (WICB) has decided to establish a task force to probe the circumstances leading to the dramatic pull out by its cricketers from an ongoing tour of India.
WICB, at an emergency meeting of directors yesterday, decided to form the task force which will be comprised of critical stakeholders, reports CMC.
The probe body will meet all parties involved in the dispute, including the West Indies Players' Association (WIPA) and the players, before reporting its findings to the board.
The WICB announcement comes on the back of the Board of Control for Cricket in India (BCCI) announcement Tuesday that it would "initiate legal proceedings" against WICB following the sudden pull-out of its team from the tour.
BCCI also suspended all bilateral tours to the West Indies. India were scheduled to play five series against the West Indies in the next eight years, including four visits to the Caribbean.
"The West Indies Cricket Board regrets, and is deeply embarrassed by, the premature and unfortunate end to the recent tour of India," WICB said in a statement Tuesday.
"The WICB once again expresses to the BCCI and all stakeholders - especially the cricket loving public of the West Indies and India - sorrow for the events leading up to this development."
The WICB also said it would request a meeting with the BCCI as well as arrange an urgent debriefing with the West Indies team management unit.
"In light of the long-standing good relationship between WICB and BCCI, which goes back decades and has produced numerous mutual benefits, the WICB looks forward to meeting with the BCCI to discuss these decisions which can have serious implications for West Indies cricket," the statement said.
"WICB believes that a way can be found to repair the damage that has been caused and to ensure that similar events do not recur, with the focus being on the betterment of the West Indies and world cricket."
West Indies players are angry with WIPA over a change in their Collective Bargaining Agreement (CBA) with the WICB which, they claim, results in a drastic reduction in their earnings.
The pullout, the follow through of an earlier threat, has angered the BCCI and soured its relationship with the WICB.
"The WICB thanks all stakeholders, particularly the ICC, BCCI, their broadcasters and sponsors for their patience and understanding in this matter and looks forward to the continuation of a strong relationship between our Boards," the statement added.
"The WICB is committed to acting as expeditiously as the situation allows, and will provide further information to the public as soon as it is appropriate to do so."
The crisis meeting also agreed to assure Cricket South Africa (CSA) that it will use its "best endeavours" to ensure a successful tour of South Africa as scheduled.
The West Indies are due to play South Africa in three Tests, three T20 matches and five One Day Internationals (ODI) from the middle of December 2014.