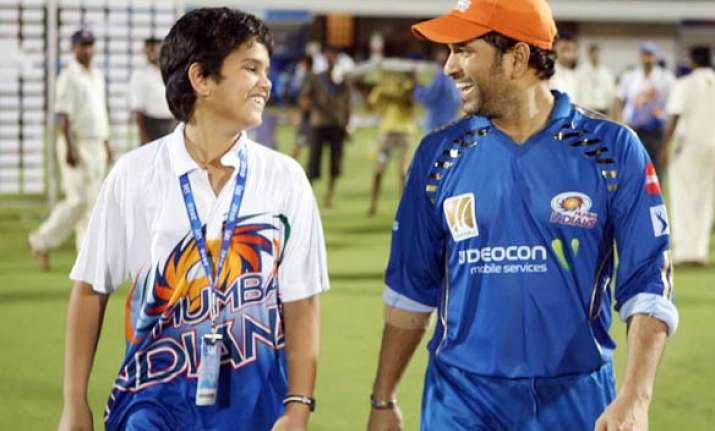 Mumbai, Apr 8: Batting maestro Sachin Tendulkar believes the recent World Cup Win will do good for his son Arjun, reports Times of India.

Tendulkar was talking to mediapersons on Thursday evening at Wankhede Stadium, the very place where India won the World Cup on Saturday last. 

Sachin arrived as captain of the IPL team Mumbai Indians, who sweated it out under lights with a practice game. 

Dressed in casuals, Sachin, with wife Anjali, looked pleased as punch. His team, MI, also wore a solid look as the likes of Kieron Pollard and Andrew Symonds trained with the rest of the squad.

After arrival Tendulkar chatted with MI's fielding coach Jonty Rhodes and head coach Robin Singh for a while, before he was 'sought out' by owner Nita Ambani, whose husband, Reliance Industries' Mukesh Ambani, owns the side. Mukesh was there too.

Recalling the moments after the famous triumph, Tendulkar said: "The journey from the stadium to the hotel was amazing. The whole nation was celebrating. My mother was very emotional. I remembered my late father too."

The great man defined the significance of this win to Gennext aptly, as he said: "What India's 1983 World Cup win did to me, 2011 win will do to Arjun (his son)."

So is Arjun on his way to emulating the biggest footsteps in cricketing history? "I don't want to force my son into any career."