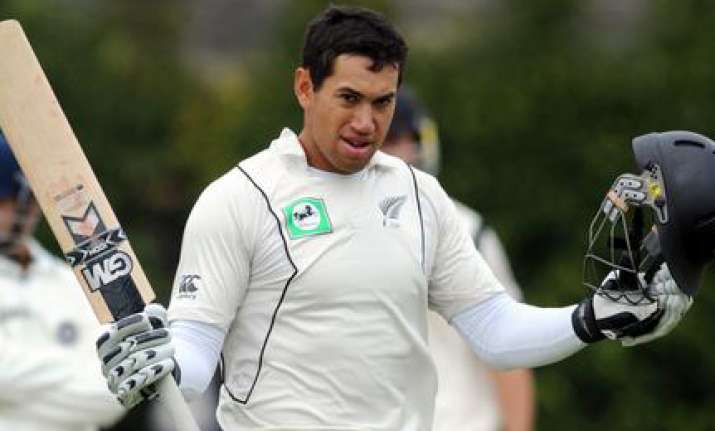 He himself has been inspired by Sachin Tendulkar and now New Zealand top order batsman Ross Taylor wants to be a role model for the youngsters of the Rugby-possessed Samoan tribe.  
Taylor, only the second cricketer of Samoan origin to play for New Zealand, said it was Tendulkar whom he looked up to during his childhood.  
"My cricketing hero is Sachin Tendulkar. He is just an amazing player to watch and I am fortunate to watch him. As a youngster he was always someone I looked upto," Taylor said in the ICC World Cricket Audio show.  
"I wont say I emulated him in the batting style which one can easily say looking at the way I bat, but he always being good to watch. Its nice to be able to say I played against him," he said.  
But now, Taylor wants to be aspiration for his own tribe.  
"Being part Samoan is an untapped market to play cricket, so hopefully in a few years I can inspire a few players to give the game a go, and with the physique of most Polynesians Im sure there could be a few good all-rounders out there in a few years time," he added.  
The 25-year-old attacking top-order batsman, however, said he has lot to achieve in his career before being considered an elite batsman.  
"Once you have little success in your career, people start trusting you but I think there is still lot of things to learn. I still need to do lot of things in my batting but I am pretty happy at the moment," Taylor said.  
Asked which bowler he feared most, the right-hander said, "Lasith Malinga and Muttiah Muralitharan. They are pretty awesome combination."  
Taylor said becoming the worlds numero uno batsman and winning a World Cup are the two big ambitions of his life.  
"Obviously, try and be the best batsman in the world. It is the goal of most international cricketers and probably win a World Cup both the Twenty20 and the one-day World Cup," he said.