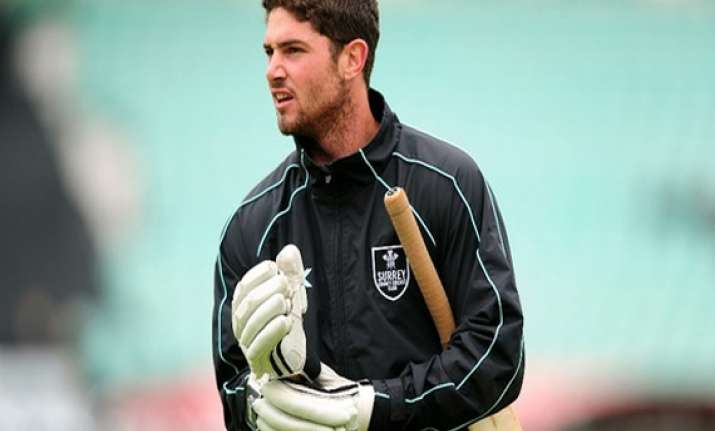 London, Jun 18: English county cricket side Surrey says batsman Tom Maynard has died. He was 23.
Surrey hasn't disclosed the cause of death but Britain's Press Association is reporting that Maynard was hit by an underground train early Monday, just hours after playing for the team in a Twenty20 match against Kent at Buckingham.
Surrey chairman Richard Thompson described Maynard as a "prodigiously talented young batsman who ... was clearly destined for far greater things."
Thompson says "our thoughts at this awful time are with Tom's family and friends and all those that were close to him. To lose anybody at such a young age is an utterly senseless tragedy."
Maynard never played for England but was a member of the country's second-string Lions team. He joined Surrey from fellow county side Glamorgan, and scored his first century at county level in 2011.