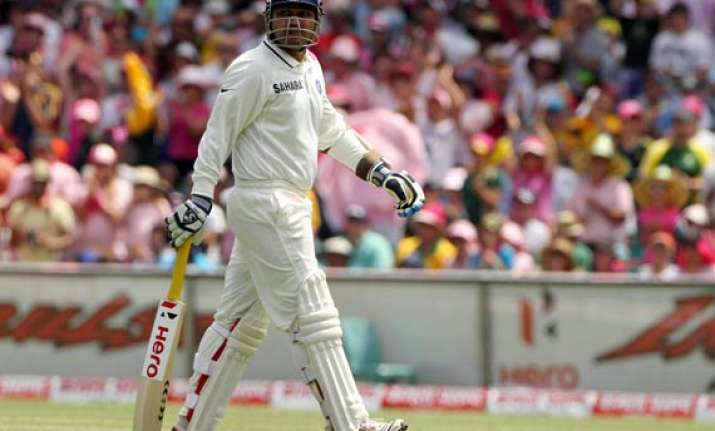 Adelaide, Jan 21: A couple of scores in single digits during the upcoming fourth Test against Australia here and Virender Sehwag's average, for the first time in 26 months and 25 Tests, could fall below 50 per innings.

More hands would go up on the likelihood of such a possibility than otherwise, which is a reflection on how Sehwag's stocks have fallen abroad in the last four years.

Stats of this period show that on the last four tours to New Zealand, South Africa, England and Australia, Sehwag's average has never touched 30.

In 21 innings, he has less than 500 runs and just two 50s stats which don't fare well in comparison to even Harbhajan Singh, leave alone Mahendra Singh Dhoni or Suresh Raina.

Also noticeable in these 21 innings are his 16 dismissals at the hands of quicker bowlers. Anyone with a decent swing in perceptible conditions could hope for the scalp of Sehwag, till recently the most destructive batsman in world arena.

Even in his pomp, Sehwag was an average performer in New Zealand, England and South Africa, barring an odd innings or two. Since the Test at this very venue in Adelaide in 2008, even such a rare sighting has been missing.

Sehwag's strength has always been to flash at deliveries leaving his off-stump or tuck them away to onside if they are within his stumps.

There have never been those dramatic hooks or pulls or punches straight down the ground. Sehwag liked room on the off-stump and he loved getting inside the line of a delivery on stumps.