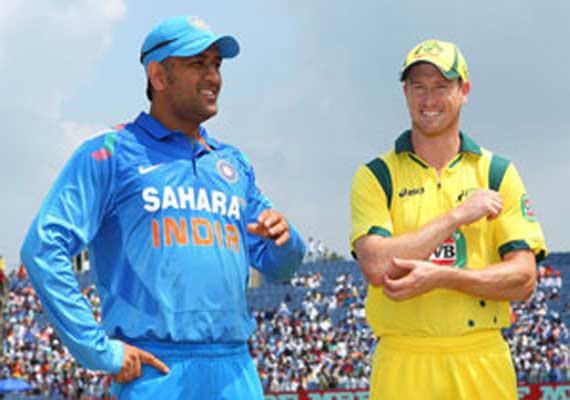 Nagpur: After the implementation of new rules for limited overs game, runs are flowing like never before making it difficult for skippers to determine what could be the safe total.
This what puzzling Indian skipper M.S. Dhoni, who was addressing the media after the game yesterday which India won, said  it was now difficult to determine what's a good bowling performance.
More than 300 runs being scored on an average in an innings in the ongoing seven-match ODI series against Australia.     
"I honestly don't know what's a good performance now by a bowler, 80 runs in 10 overs or 60 in 10, because of the rule changes (one extra fielder inside the 30-yard circle)," said Dhoni.
In yer another high scoring match, India beat Australia by six wickets to level the series 2-2.     
"The bowlers are facing a huge challenge, but as you have seen over the years they adapt faster to the rules than the batsmen," he said.     
"The wickets are flat and there is not much of turn or reverse swing," he added.