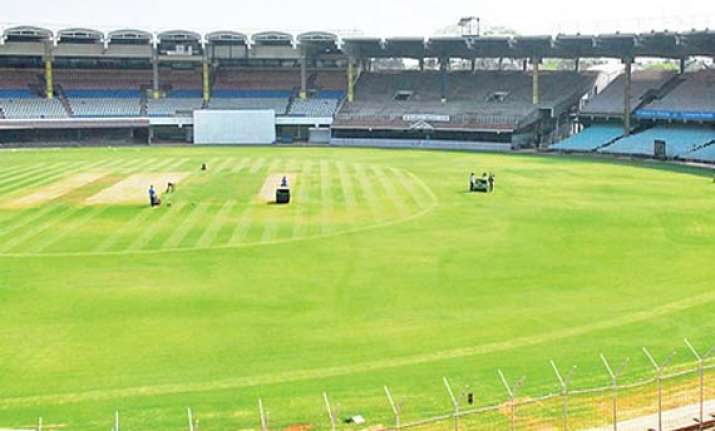 Chennai, Feb 17: The start of day two in Australia's tour match against India A in Chennai has been delayed by overnight rain.
India A is to resume at  338 for 4  after skipper Gautam Gambhir hit a classy century on Saturday.
Gambhir had blasted 13 fours and three sixes  to make 112 runs. He was particularly brutal on left-arm spinner Ashton Agar, who  made his first-class debut for Western Australia only last month.
Gambhir added 128 for the second wicket with
Rohit Sharma
(77) while Manoj Tiwary is not out at 77 with CM Gautam unbeaten on 34.