Follow us on Thok de gilli "chakde phattey napp de killi, raat nu Jalandhar savere Dilli" or  "chha gaye guru". These lines would instantly remind you of the most passionate cricket commentator ever : Navjot Singh Sidhu. 
He is the man of metaphors:The kind of energy this man exudes really touches you on a gut level( both ways) .  From a cricketer to a politician to a TV show judge to a commentator, the man has donned many hats.  .
Known for his oratory skills, the man leaves little room for his fellow co-hosts and co-commentators (you can watch Sidhu speaking frenziedly beside a smilingly mum Shoaib Akhtar who only fills in the gap left by him).
Some consider him the most spot on commentator, the game of Cricket has ever witnessed while his critics find him extremely annoying. His Shayaris though inspiring tries your patience at times but one thing is for sure: You may love him or have an intense dislike for him  but there is no getting away from him unless you keep your TV set on mute mode.
His quotes would tickle your funny bones and bowl you over by its philosophical undertone.
As the maverick turns 52 today, we have compiled list of his top 10 quotes
1) Sidhu's epic Hindi commentary. 14 required of 2 balls.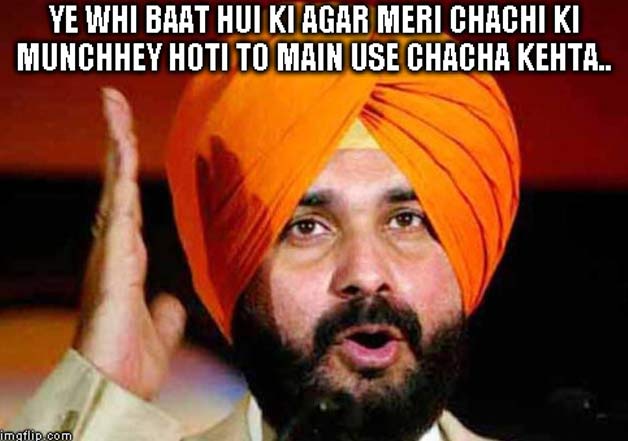 2) Highlighting SA's choking abilities in major tournaments (Under pressure conditions the way a pressure cooker whistles, the proteas cannot control their nerves and they let things go.)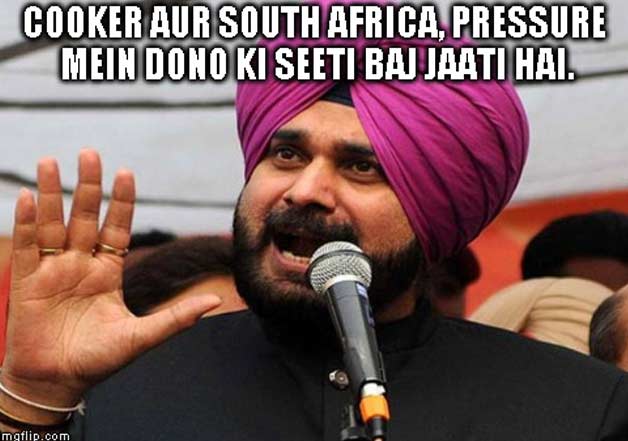 3) Sidhu's  commentary in India vs Srilanka  T20 worldcup finale: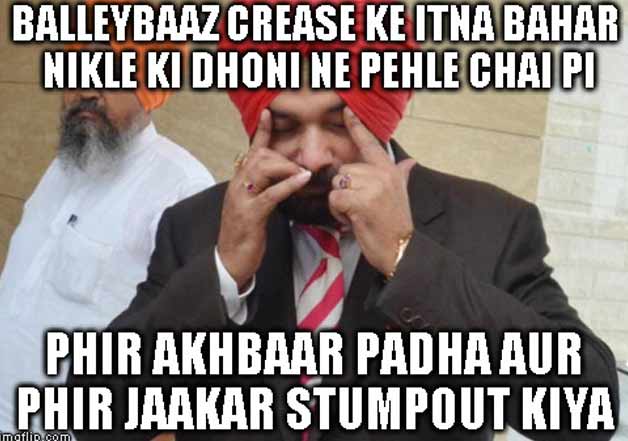 4) Sidhu during T20 match between Ind vs Australia.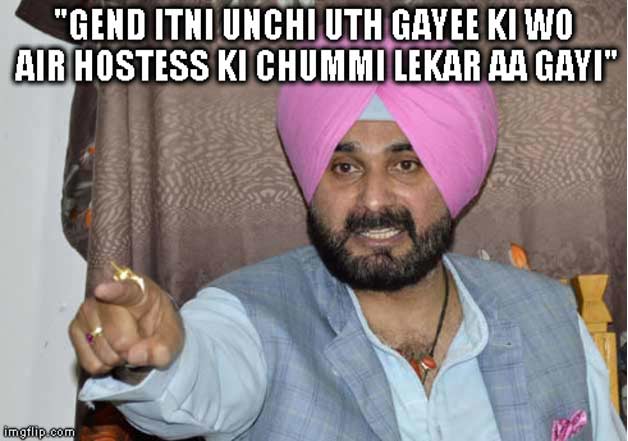 5) Sidhu at his funniest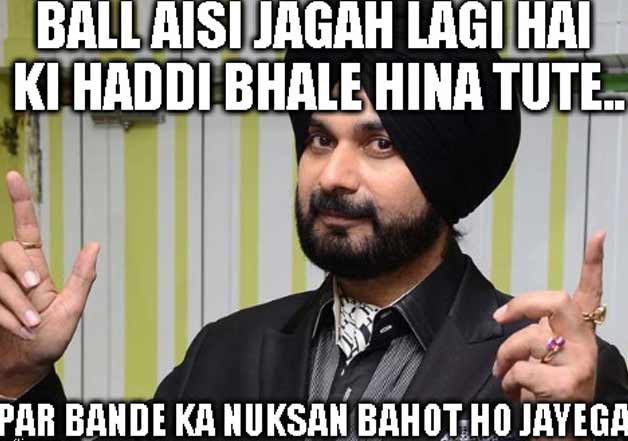 The english gems from Sidhu
6) Once Ganguly took a catch that went high up in the air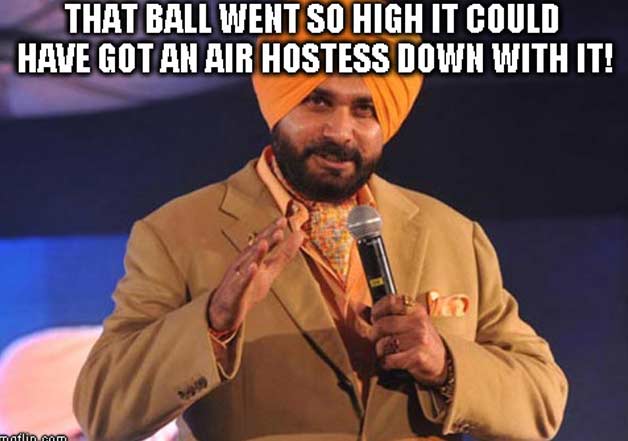 7) Sidhu hitting a philosophical note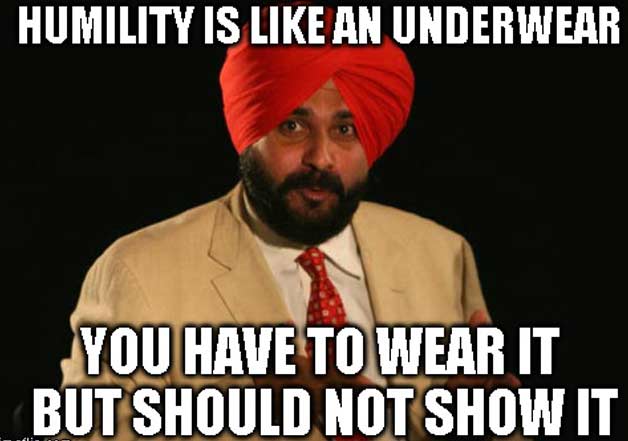 8)  This quote was made after Ganguly called Dravid for a run and midway sent him back and Dravid was run out in the third test against the West Indies at Barbados.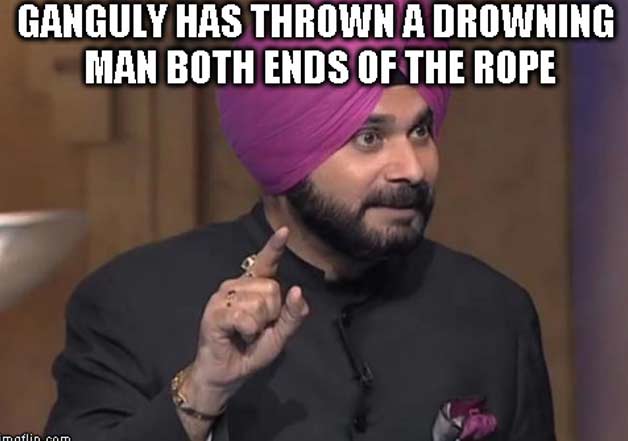 9) Sarcasm: Thy name is Navjot Singh Sidhu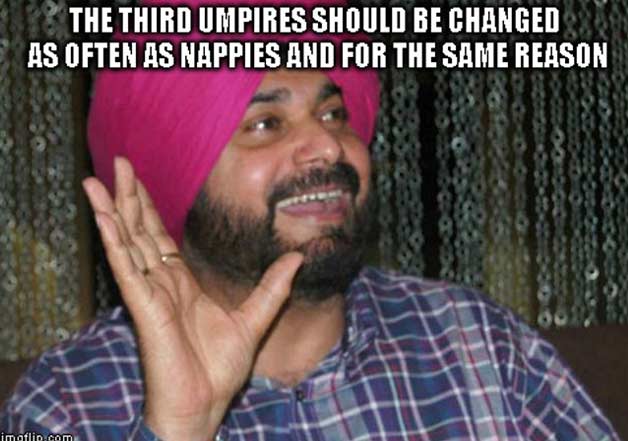 10) Sidhu's golden words during a do and die situation