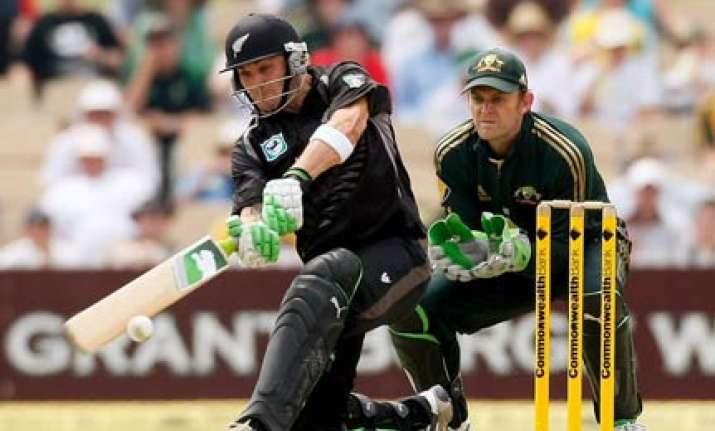 Wellington : Former New Zealand wicketkeeper Brendon McCullum has said that the New Zealand 's  Black Caps must be ready to take on the M S Dhoni-led Indian cricket team in the forthcoming Test series.
"We've got to take them on. We can't outlast them; their stats prove that they can outlast pretty much any opposition. So we're going to have to bowl well and get clever with our fields and plans with the ball," stuff,co.nz quoted McCullum, 29, as saying.
McCullum plundered 61 off 45 balls in the Bangladesh series opener, then scored 25 from his next three innings.
He arrives for his first test tour of India with his figures on the upswing, having scored 388 runs at 77.6 from his most recent three tests; one against Bangladesh and two against Australia .
He hopes he has five or six years at the top level in all three formats, and with his test average sitting at 34.9, including five centuries and 16 50s, it's time to kick on in his new top-order spot.
He said: "I don't know whether it's going to work but my focus is there and I've got immense drive to score runs at the top of the order in test cricket and to win more test matches. I've been involved in 52 tests and we've won hardly any. There haven't been too many real memorable series victories."